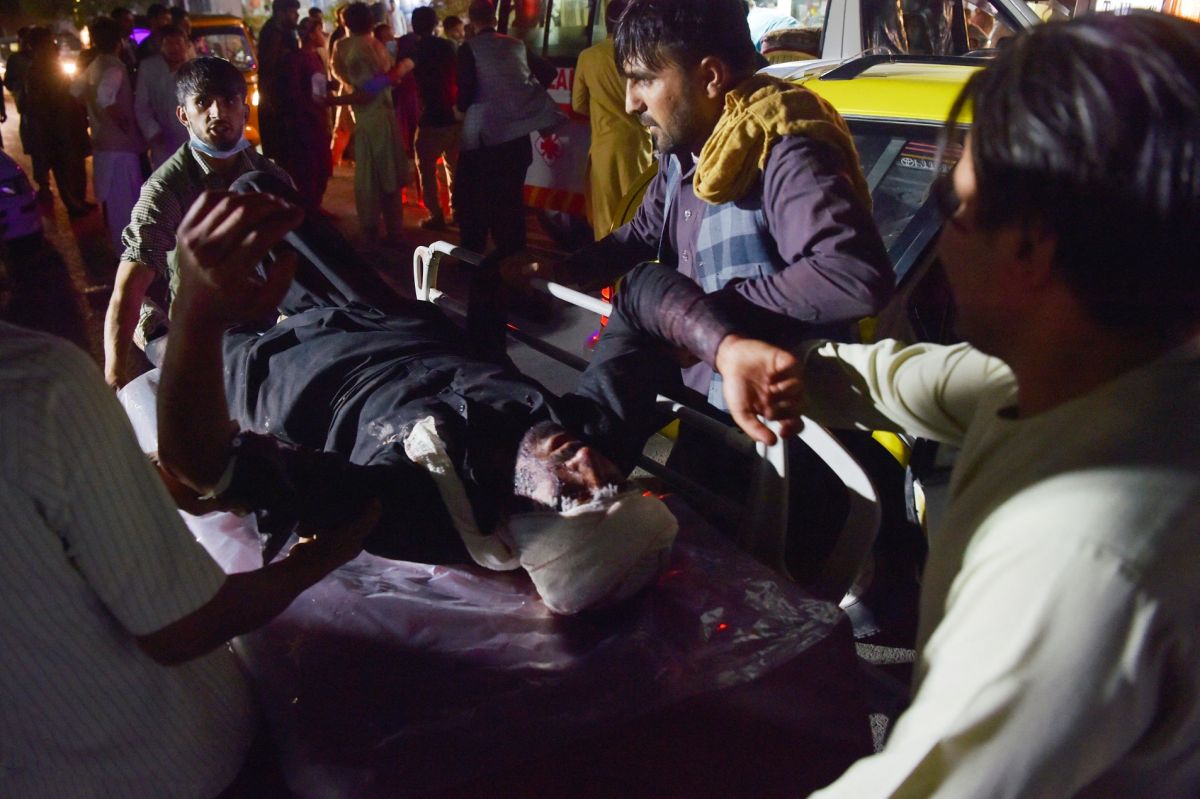 Suicide bomber named responsible for main explosion near Kabul airport, Afghanistan, where at least 13 were killed, including US soldiers, in addition to several injuries, although the figures are preliminary.
In a Telemundo video, a witness to the attack tells what he saw: "People were thrown everywhere, their bodies scattered."
He added that in the place where he was, the explosion was felt and that he and other people saw "many affected."
"People were thrown everywhere, their bodies scattered."

A witness recounts the horror of the explosions that rocked the Kabul airport during the evacuation of Americans and Afghan refugees. An estimated 500 people were trying to leave the country. pic.twitter.com/gOoAIsQkHJ

– Telemundo News (@TelemundoNews) August 26, 2021
Obviously, European media reported another explosion near the Baron Hotel, in the vicinity of Abbey Gate Airport. People who would be evacuated were staying there.
#BREAKING : Second explosion hit Baron Hotel near #Kabul airport where Americans were rescued last week. Casualties reported. pic.twitter.com/GsQ6tl2VfO

– Dr. APR 🇮🇳🍁 (@ drapr007) August 26, 2021
Videos and photographs from reporters and agencies in the region show the transfer of wounded and bloodied people walking. The death and injury toll could rise considerably.
#Breaking (Graphic +18)

Several injured in an explosion near Kabul airport gate.

Follow us for updates. pic.twitter.com/XgyhhrNSJ1

– Aśvaka – آسواکا News Agency (@AsvakaNews) August 26, 2021
The attack occurred one day after the United States Embassy asked its nationals to leave the airport facilities in the face of a possible threat.
I just had a phone call conversation with S Gurnam Singh, president of Kabul Gurdwara committee who apprised me that today's #Kabulairport explosion has happened at exactly same place where they were standing yesterday
We thank Almighty that such thing didn't happen yesterday pic.twitter.com/sbCiHaMZGP

– Manjinder Singh Sirsa (@mssirsa) August 26, 2021
The situation in Afghanistan is complicated for the president Joe Biden and his plan to end shares on August 31, amid pressure from Taliban leaders, who warned that, if they did not leave that country, "there would be consequences", while other terrorist groups, such as ISIS-K, threaten with aggressions.