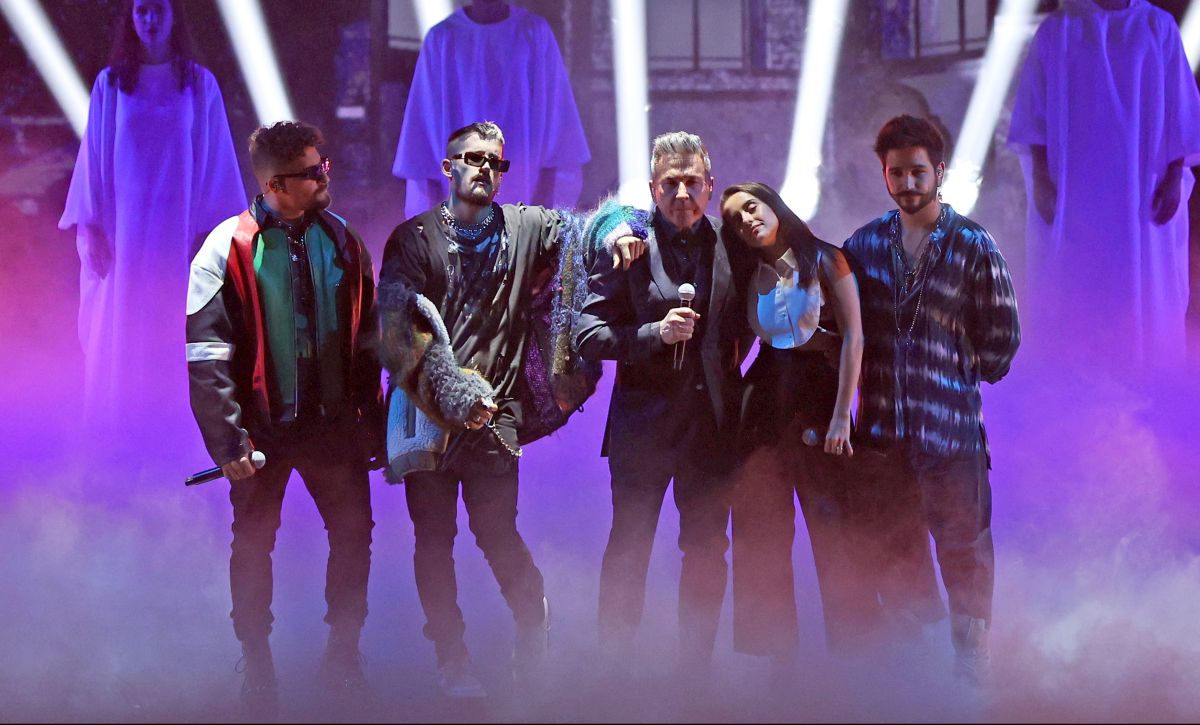 Photo: Rodrigo Varela. / Getty Images
Camilo and Evaluna Montaner They have not stopped surprising everyone by making public the news that they will become parents in a few months. However, everyone wondered what their family members and especially the famous ones thought. Ricardo Montaner and her children, Evaluna's older brothers, Mau and Ricky. Camilo and Evaluna themselves shared the video reaction they had and also placed it as part of their latest video clip.
When Evaluna Montaner gave the news to Camilo that it would be a father, the singer did not stop crying. But don't think the tears were only his. In a video you see when Ricardo Montaner, Mau and Ricky find out the good news that Camilo and Evaluna will become parents next year. When Evaluna takes out the pregnancy test where it says that the result is indeed positive, Mau and Ricky did not stop jumping and hugging with the couple. The sentimental partners of the singers are also seen hugging them and everyone was crying very excited.
But deep down, the father of this beautiful family, the famous singer Ricardo Montaner couldn't stop crying. Suddenly, he would see his children celebrating and for a moment he would stop, but in seconds the tears would come to his face again. There is no doubt that it was a very emotional moment for him and his children. Mau and Ricky.
As for how you found out Evaluna Montaner of her pregnancy, the singer and actress herself said that it was in the Dominican Republic before giving a concert all together. Later he woke up Camilo took a nap and showed him the proof. They plan to name their son or daughter "Indigo", a neutral name in case it is a boy or a girl and that Evaluna always dreamed of. The couple says they will find out the sex of the newborn when it comes into the world and will maintain this expectation throughout the pregnancy.
It is expected that "Indigo"Arrived between the month of March or April of the year 2022. For now, we leave you the video clip of the last video of Eva Luna Montaner and Camilo, which bears the name precisely that of his first-born who is on the way.
Keep reading:


Source-eldiariony.com