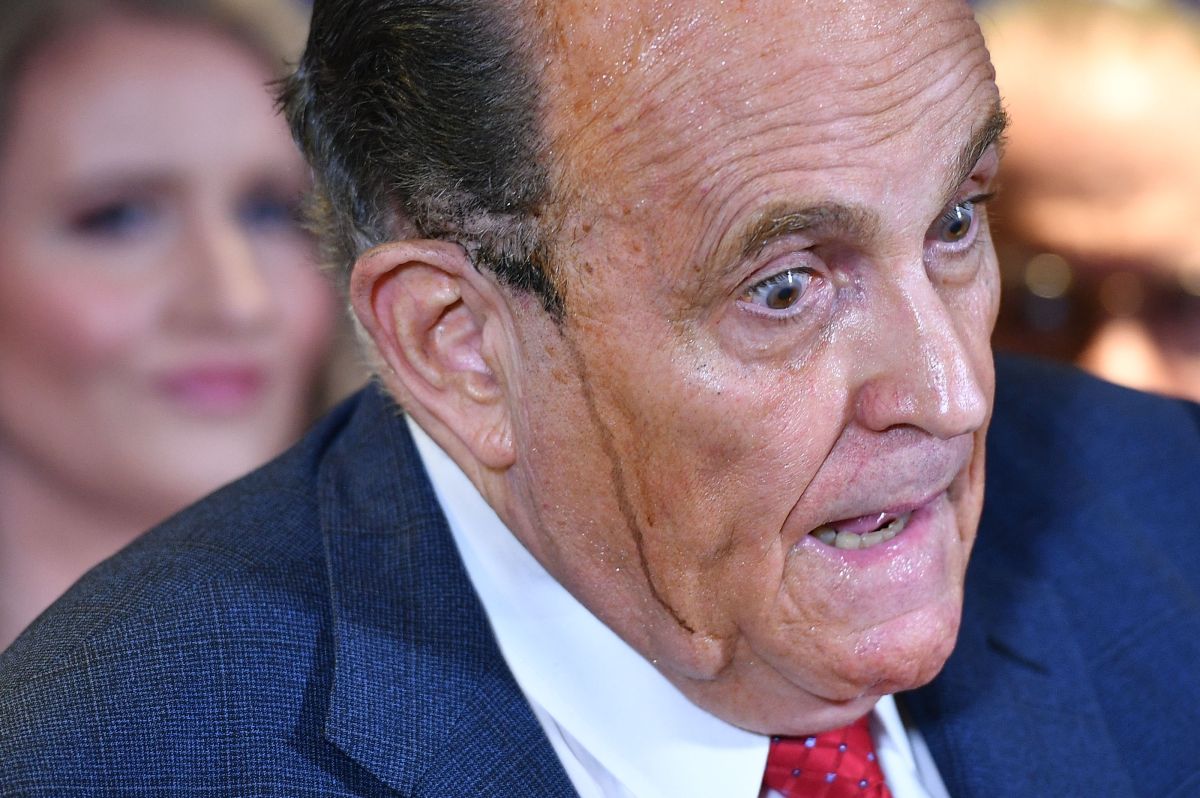 Photo: MANDEL NGAN / AFP / Getty Images
The former mayor of New York, Rudy giulianiadded a painful moment to his life, in the midst of the professional debacle he faces, as he was caught shaving in the food court at JFK airport, In New York.
The video was posted on Twitter by comedian Michael Rapaport and it already has more than a million reproductions, in addition to thousands of comments.
"Look at this nasty, filthy, dirty, nasty pig @RudyGiuliani shaving yesterday at a JFK restaurant"wrote the comedian.
He added that he would discuss the event on his August 23 podcast.
Look at these disgusting filthy nasty slob @RudyGiuliani shaving in a restaurant at JFK yesterday.
You nasty pig you #Rudy

The @iamrapaport is now LIVE discussing the disgusting: https: //t.co/miHUOBNbPj pic.twitter.com/yYwUN7lWid

– MichaelRapaport (@MichaelRapaport) August 23, 2021
Giuliani is in the midst of multi-million dollar lawsuits for their actions in court to defend the conspiracy theories of former President Donald Trump on the alleged "electoral fraud".
The relationship between the two politicians ended when Giuliani could not grant a minimum victory to the former president in court, in addition to generating expenses for millions of dollars, until former President Trump decided to stop paying him.
The Former New York City Mayor Now Sells Videos on Cameo, in search of funds for his legal affairs.
The video about the moment at the JFK has thousands of comments, some people even posted other moments that showed how "disgusting" Giuliani could be.
"Rudy Giuliani literally wipes his disgusting sweat on a woman next to him. Disgusting ", wrote the user @tomaskenn with a video where the act is seen.
Rudy Guliani literally wiping his disgusting sweat on a woman next to him. So gross.pic.twitter.com/9rV8r069qp

– Thomas Kennedy (@tomaskenn) August 28, 2020
Others recalled the former mayor's attempt to have sex with an alleged journalist in the film Borat 2.
At least he wasn't tucking his shirt! 😏 pic.twitter.com/F4atAlUsby

– ProfBackUp (@back_prof) August 23, 2021