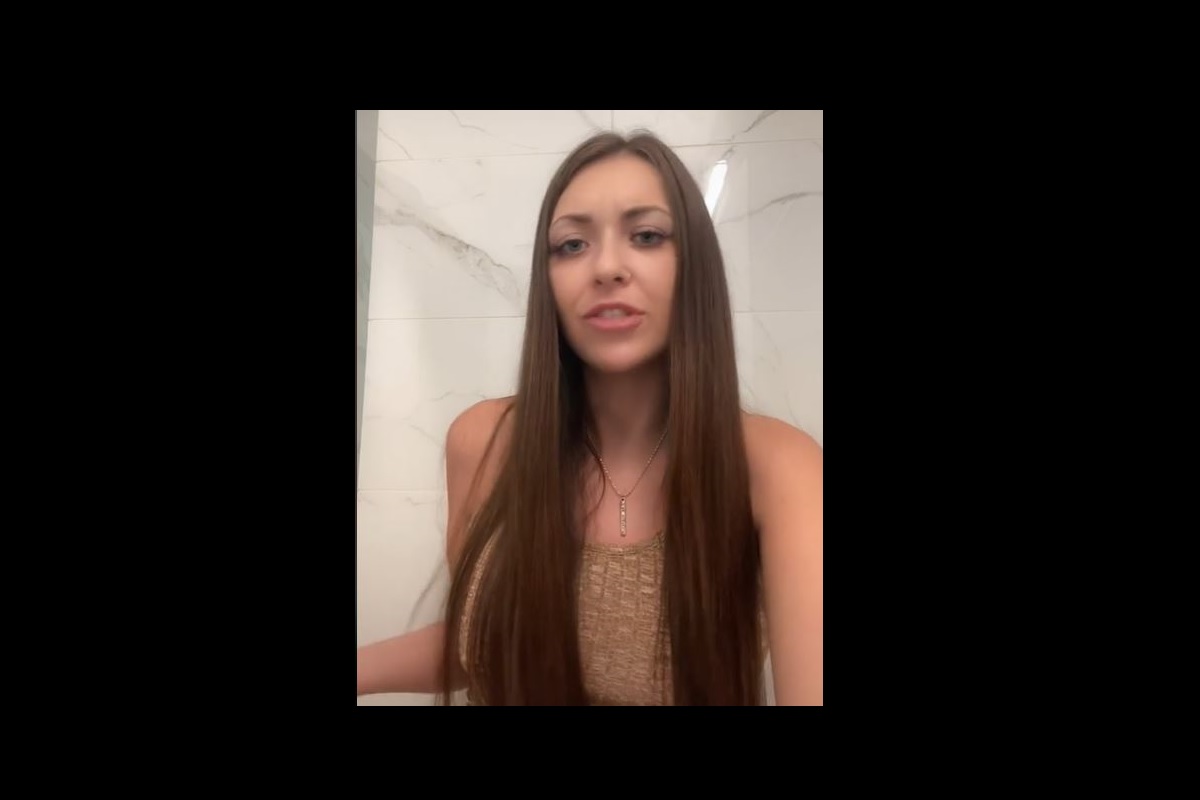 Photo: Screenshot TikTok / Courtesy
Some people experience dreams so vivid that they can hold full conversations in their sleep, but if they have something to hide, this trait could jeopardize their secrets. It was like this this girl discovered that her boyfriend was unfaithful to a married woman when she heard him talking in his sleep, and besides, she did not stay with her arms crossed and took revenge on him.
Bailey Hunter She uploaded a video to her TikTok account in which she recounted how she found out about her boyfriend's infidelity while they were sleeping together. In the middle of the night he spoke the full name of another woman, with first and last name. Of course, the incident did not go unnoticed by Hunter, who decided to get out of bed and search Facebook for the name he had heard.
That was how he learned that this woman, whose name he does not reveal in the video, was married and had children. And although she was calm for the moment, the next day she decided to continue with her inquiries.
Hunter asked her boyfriend for the name he had pronounced in his dreams, and he told her that it was a former classmate of hers from high school, but she was not satisfied. So, neither slow nor lazy, decided to write directly to the woman in question to ask if she had recently met her still boyfriend.
"She told me 'you have to worry about your own affairs, you're just his crazy ex-girlfriend'and I was like,' Excuse me, I'm not his ex-girlfriend … he lives at my house, I'm paying his phone bill, he drives my car to work, he's by far my boyfriend, '"says Hunter in his video of TikTok which has collected almost 3,000 comments.
Hunter's next step was, of course, to look into his phone bill that she paid. Thus he found a number that he did not recognize and to which he made long calls. Of course, when he confronted the man, he denied everything.
Without thinking about it further, the girl decided to end her relationship with that man and ask him to leave her home. He begged her to forgive him and told her he had nowhere to go, but she was firm in her decision and asked him to return the phone for which she paid the bill; He said no.
"He told me that he had spoken to a police officer about it and that he was not going to give me my phone back, that there was nothing I could do. There might be nothing I could do to get it back, but I decided to report the theft of the phone, so at least that way he couldn't use it either", The girl narrates in her video.
Later she was waiting for him to return home for his belongings, but he never came. So she made another relentless decision: sold all his things and used the money to make up for what he had to pay when canceling the phone contract of the device he used. And that was how he completed his steadfast revenge.
@xbaileyhunter

Whether he cheated or just lied to me is irrelevant #cheater #stolephone #mooch #towcar #loser #exboyfriend #liar

♬ original sound – xbaileyhunter
---