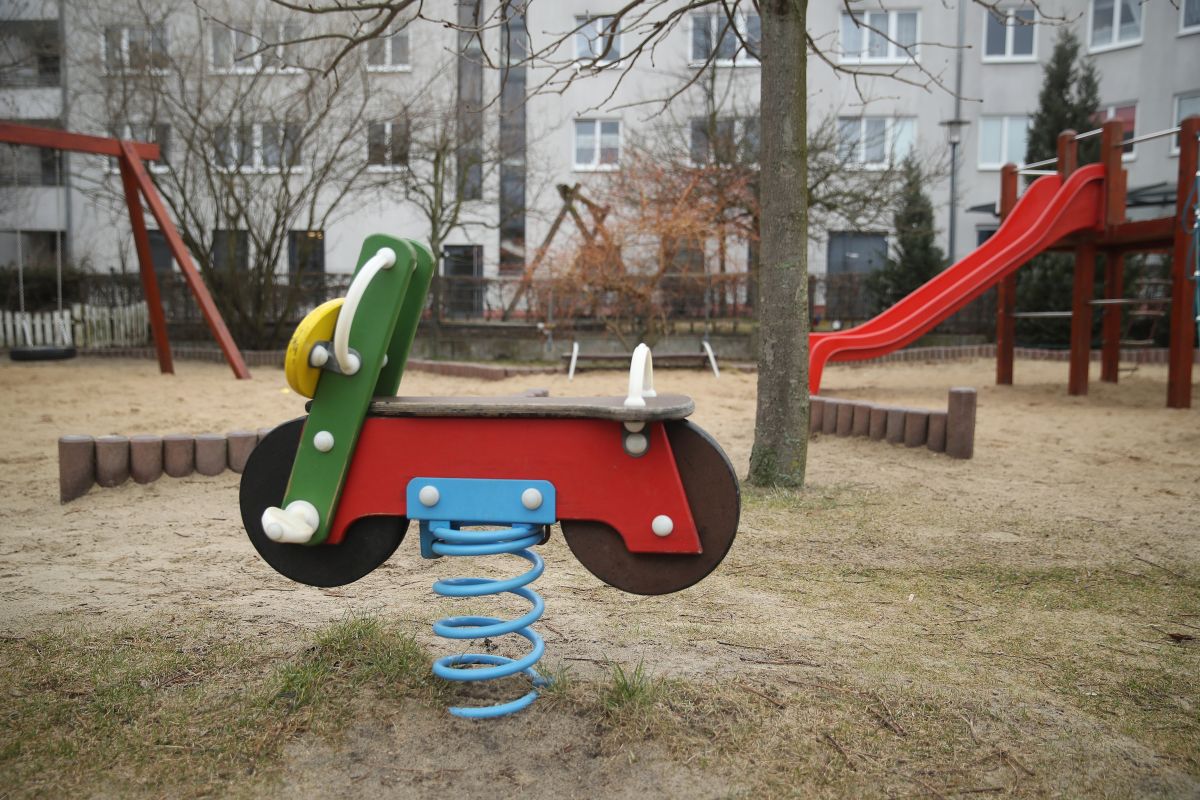 Photo: Sean Gallup / Getty Images
Two former employees of a care center in Fairfield, Ohio, face criminal charges after a security camera caught one of them assaulting a 4-year-old girl.
The video that reviews Local 12 television dates back to June 21.
The images show James Ciolino as he watches about 10 children when the little girl leaves the room and goes to another.
The teacher from the other class, identified as Jennifer Miller, noticed the minor's presence and yelled at Ciolino to look for her. It was then that Ciolino closed the door, Miller opened it and pushed the girl inside.
Next, the man, 6 feet, 315 pounds, he put his hand to the minor on the chest and pushed her, which made her fall and start crying. Miller saw the behavior of the other employee, closed the door and left the room.
Ciolino sat for about a minute while the girl cried before lifting her by the waist and carrying her to the Wilde Kingdom Early Learning Center office.
In the recording, Ciolino is also seen singing and clapping while the little girl cries.
At no point did the adult examine the minor to see if she was injured.
The site manager, Lisa McMillion, was the one who referred the recording to the authorities which led to the filing of charges, and immediately fired those involved.
McMillion clarified that a third teacher who came to the room when the girl was already on the floor was not involved in the incident.
"The video itself has the whole truth. So as soon as you see it, you know immediately what you have to do, "he told Local 12." You just know that something is not right with that crying. As a mother, you know when something is wrong. And as a director, I know all those children and I know how they cry, "said the administrator.
Mother was heartbroken with video of abuse
The mother of the victim Ernestine Pumah said that his heart broke when he saw the pictures.
"I was like, 'what the ** fuck is this?' I cried. I couldn't take it. I was very heartbroken, "Pumah said.
"The guy pushed her like an animal," added the mother. "A little girl who knows nothing, the only thing she knows in life is to play, eat and sleep. You pushed her by the chest and she's lying down and crying, and you're still doing what you were doing? What a man without a heart, "said the mother.
Ciolino faces assault charges and endangering a minor. Miller was charged with endangering a minor. Both have pleaded not guilty and face the start of the trial on December 3.
It may interest you:
Video evidences a mother's fist attack against a preschool teacher for allegedly hitting her son with a book


Source-eldiariony.com