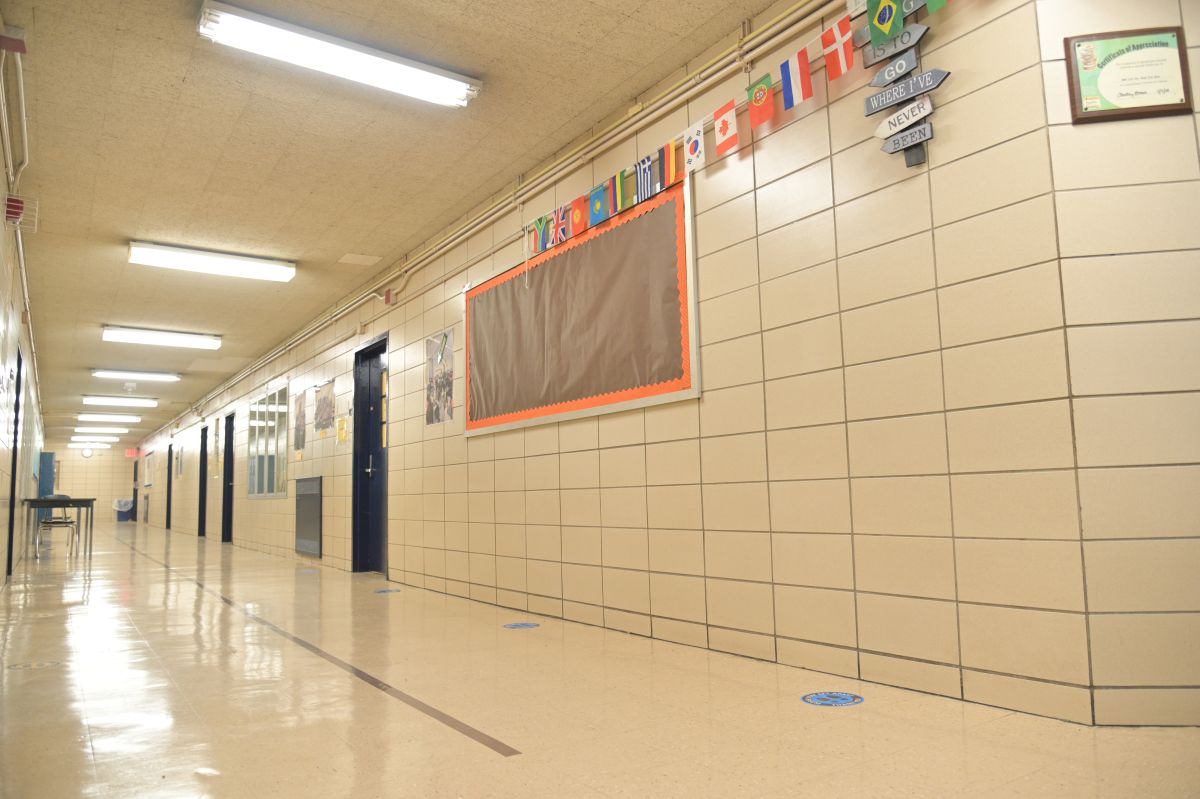 Photo: Michael Loccisano / Getty Images
A video shows a fight between a teacher and a student at a Kentucky school.
In the pictures, captured by another student at Marion C. Moore School in LouisvilleI know when the adult puts the child on the floor while he pulls her hair.
The discussion would have started by a bandana that the young man, identified as Jamir Strane, 16, was wearing as a neck strap.
In the middle of the brawl, another student is heard yelling at the teacher, identified as William Bennett, to release the student.
Then the young man fists her against the educator who teaches chemistry classes.
"Let him go," yells another student.
"What the ** face is he doing?" Another student demands.
Eventually, another young man steps in to separate the parties.
Bennett was reassigned to non-instructional duties culminating in the administrative investigation into the altercation, Jefferson County Public Schools confirmed to the New York Post on Wednesday.
"This is a personal matter and the investigation continues," said the administrative body.
For his part, Strane told WDRB that the fight started after the teacher allegedly made racist comments about the bandana around his neck.
"He said, 'You're just going to be another black boy shot,'" Strane alleged to the television station. According to the adolescent's version, the teacher also told him that he would end up on the streets dead.
In a Facebook broadcast, the young man said he called Bennett a "nigger" during the confrontation.
The minor was suspended for 10 days and faces assault charges.