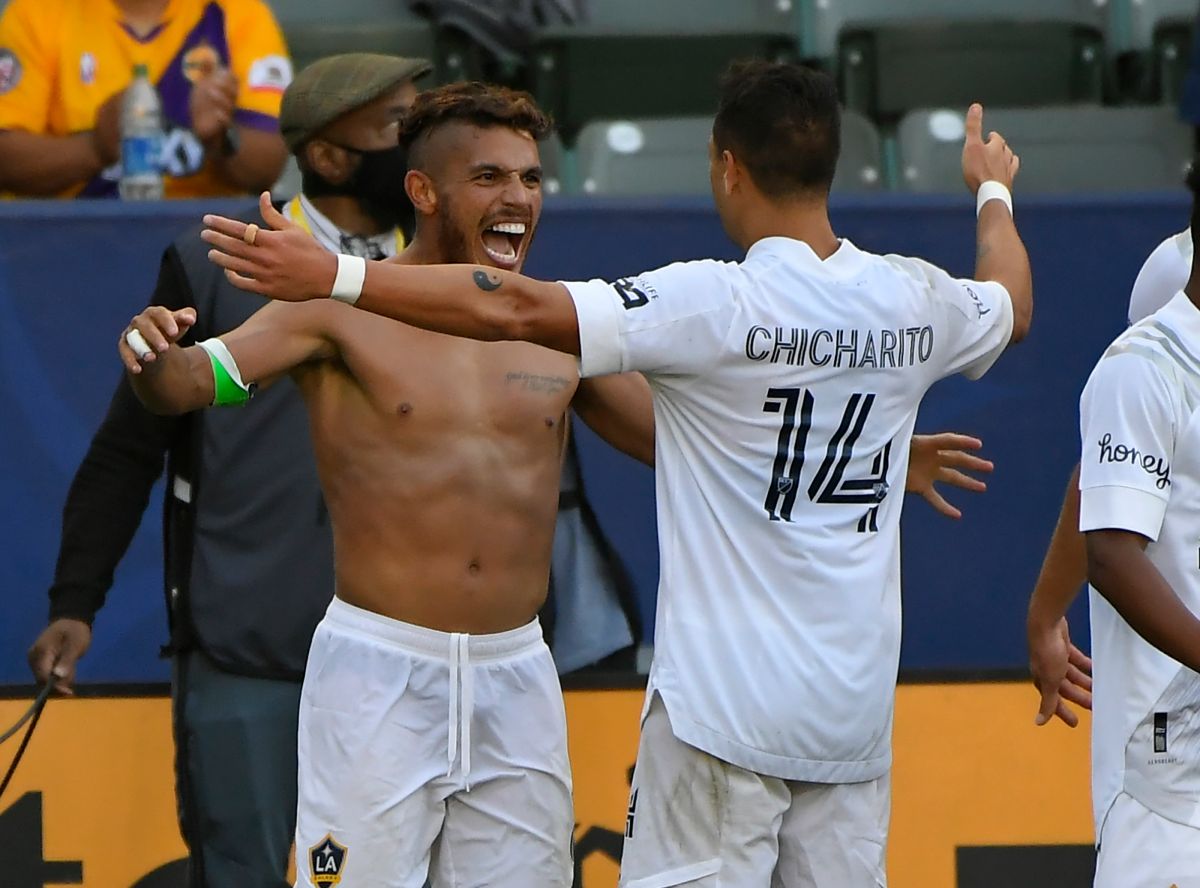 Photo: John McCoy / Getty Images
The situation on Los Angeles Galaxy is critical. The team of the MLS He has a bad run of results that have lowered him from the top positions of the table. However, the Mexicans Jonathan dos Santos and Javier "Chicharito" Hernández they seem to be doing quite well in training. Both footballers were protagonists of a funny scene with his club.
The Los Angeles Galaxy extended one of their worst negative streaks in recent times. Greg Vanney's team has seven consecutive games without knowing the victory And, despite the fact that the Mexicans are happy in training, Dos Santos showed his concern about the outlook.
"We are there (fighting), it is not a bad position, but the other teams are behind us, I am calm because we are a united team, We were all hurt right now in the dressing room because we care a lot about this club, as captain you have to show your face and keep working", Expressed the Aztec soccer player.
The American team marches in the fifth position in the Western conference, but ten points behind the leadership that is currently in the hands of the Seattle Sounders. In fact, LA Galaxy remains in qualifying positions thanks to the bulky cushion of points they achieved when start of the campaign for the goals of Javier "Chicharito" Hernández.
You may also like:
Jonathan dos Santos turns his back on Liga MX
This is how they want Chicharito? The Mexican starred in an incredible blooper with the Los Angeles Galaxy
"Chicharito" walks to the Flock: Chivas de Guadalajara plans to bring Javier Hernández back to Mexico


Source-laopinion.com