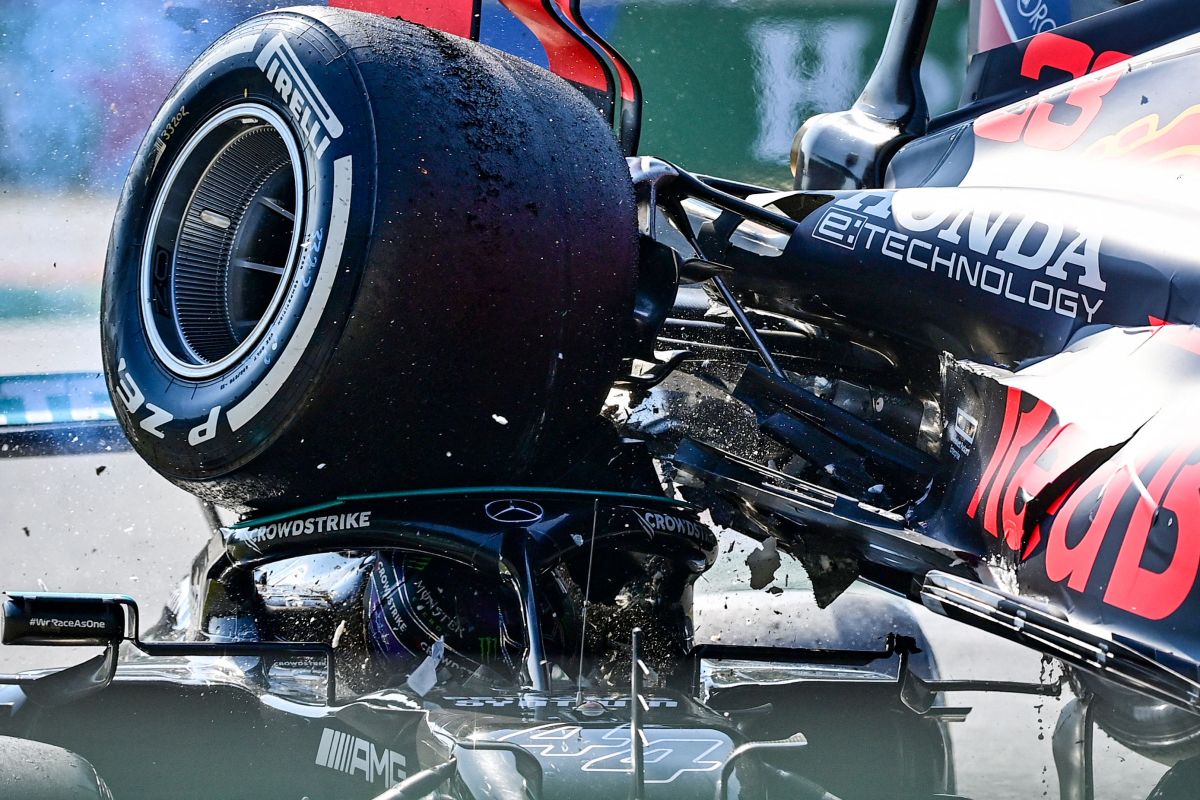 Photo: Andrej Isakovic / AFP / Getty Images
In F1 life plays you in every race. AND Lewis hamilton, current champion of Formula 1, lived it up close this Sunday at the Italian Grand Prix. A accident with Max Verstappen, his biggest rival this year, it could cost him his life if not for him halo.
On lap 26, Hamilton came out of pits and coincided with Verstappen, who was going faster because he was not coming from a stop. However, the world champion had a slight advantage over the Dutchman, who he tried to guard around a corner.
Max ran out of space and ended up crashing into the Brit. Incredibly, his car got up and ran over Hamilton, who fortunately escaped unscathed from an accident that took them both out of the race.
The halo saved his life. Seeing is believing.
Another hugely dramatic moment in the Verstappen / Hamilton title battle 💥😮#ItalianGP 🇮🇹 # F1 pic.twitter.com/P4J4bN6wX2

– Formula 1 (@ F1) September 12, 2021
But what is the halo? The halo is a security system which was implemented to protect the pilot from external impacts of all kinds. Three titanium bars are perfectly located to avoid greater evils in bulky accidents.
The halo was mandatory from 2018. Before that, the pilots' heads were much more unprotected, and probably such an accident would have cost their lives. Lewis hamilton.
Verstappen's right rear wheel passed just over Hamilton. And the savior Halo saved the Briton from a tragic end.
The incident is under investigation. Both could be sanctioned. And both are risking their lives for the Formula 1 title.
The halo literally saved Lewis Hamilton's life today 🙏 pic.twitter.com/tRxWNCRhzX

– Joe Pompliano (@JoePompliano) September 12, 2021