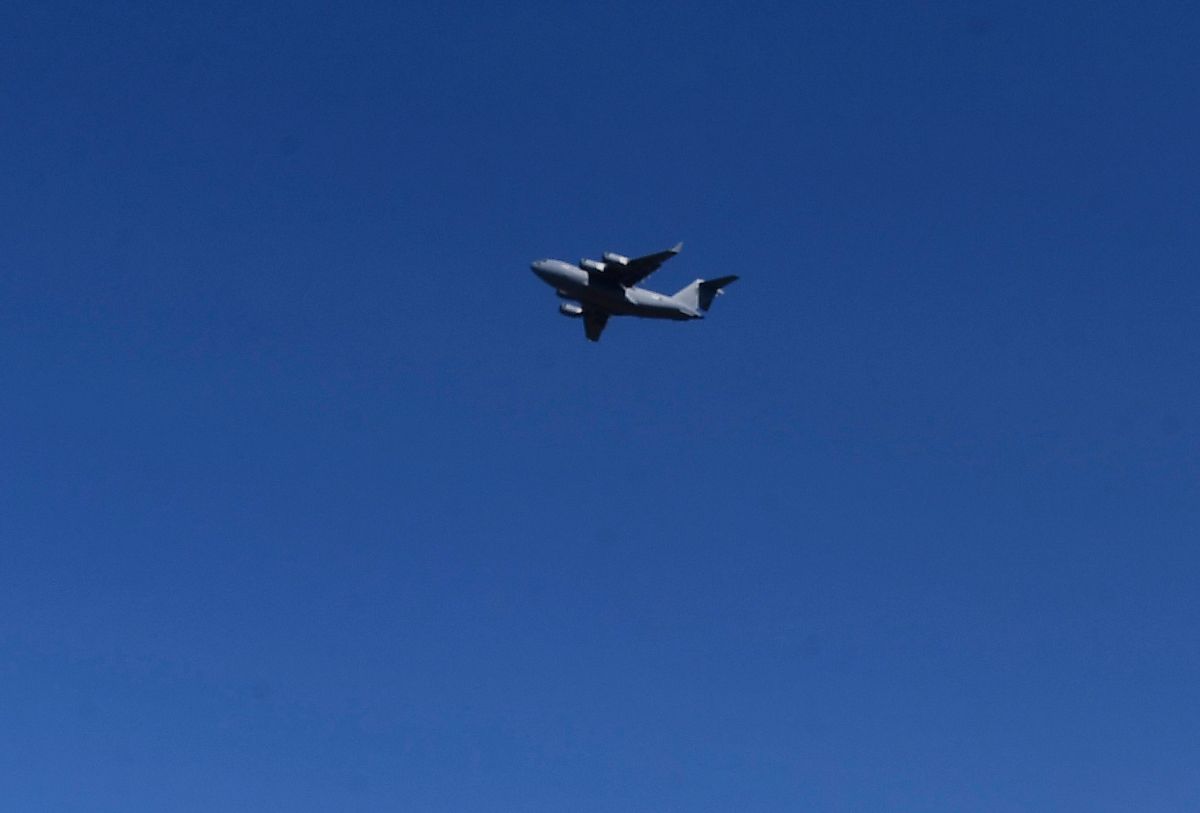 On Monday, video of two people falling from a C-17 plane in flight in Afghanistan shook social media, but their identities were unknown. They were two teenagers who sold watermelons to help their mother, according to various reports.
Video taken from Hamid Karzai International Airport in Kabul showed several people attempting to board the aircraft, then two bodies were seen falling from an undetermined height.
"Two of the people, only 16 and 17 years old, were selling fruit and rummaged through containers in Kabul markets to support their mother.", indicated The Daily Mail.
The bodies of the teens were returned to their parents, according to reports.
In a desperate attempt to leave #Afghanistan, people are hanging on to the tires and the wing of the plane. Watch horrifying video of people falling from a flight takeoff at #Kabul Airport pic.twitter.com/2g1DW29jSU

– WION (@WIONews) August 16, 2021
A third person, who was not confirmed if he was related to the brothers, would have been stuck in the aircraft landing gear kit, where human remains were found, according to a report by The Washington Post.
Shocking photages of an afghan when clinging on aircraft. #kabulairport #KabulHasFallen #Kabul #Afghanistan #Afghanistan #Taliban #Talibans #Biden #USAF Kabul https://t.co/04ZJqWyfq1 pic.twitter.com/4yOriDwBb4

– New Horizon (@NHN_Newhorizon) August 17, 2021
Dozens of videos have circulated this week showing the drama and chaos in Afghanistan, after the taliban will take command and after the flight of officials of the official government.
The situation in Afghanistan raises concern about the possibility of terrorist groups increasing their power, in addition to human rights violations under the new regime, although the group affirms that it will respect women "under the guidelines of Islam" and freedom of the press. .