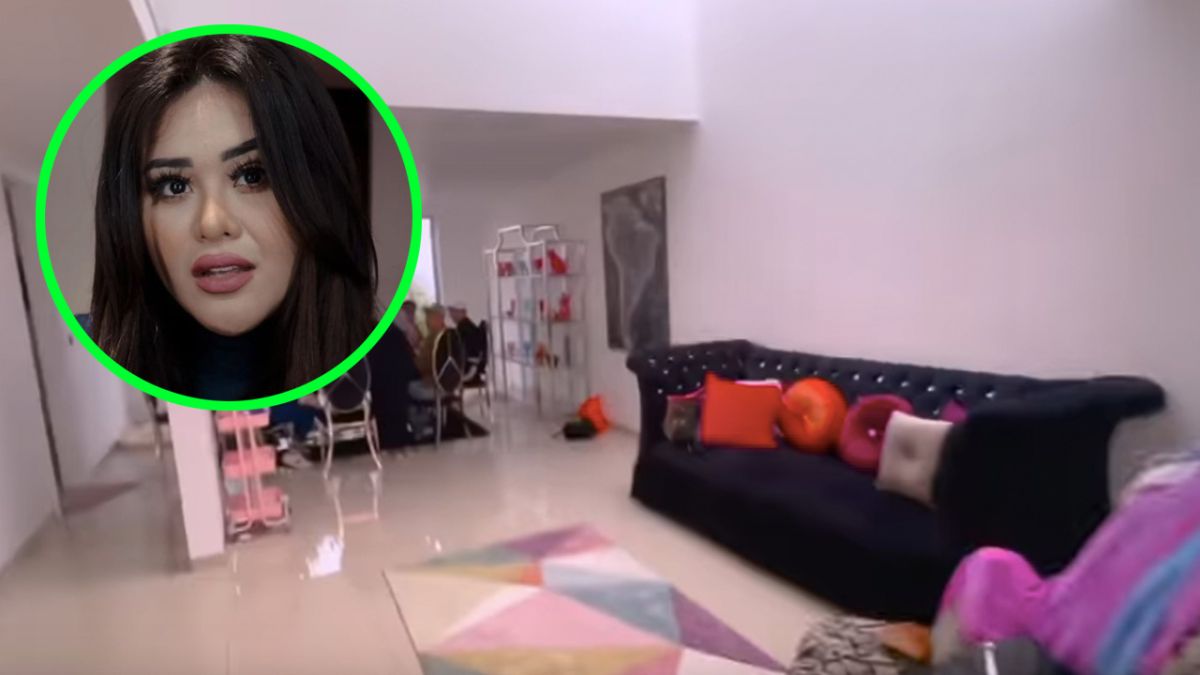 Photo: Araceli Ordaz / Instagram / SoyFredy / YouTube / Courtesy
Last April we shared with you that Araceli Ordaz, better known as Gummy, there was decided to become independent and buy a house, but so far he has not dared to take a house tour.
Although the presenter has not yet shown in detail the most intimate corners of her property, the one who did was her brother, Freddy, the famous Lapizito.
With camera in hand, the comedian also allowed us to tour the beautiful home of his older sister, in which, from what we could appreciate. it already has several pieces of furniture and some decorative items.
Kitchen
The kitchen is semi-open and somewhat spacious. It is equipped with a cupboard that combines brown and white tones, as well as stainless steel appliances, including a high-end refrigerator with screen included.
The interior of the room also has a circular table for a breakfast table in white tone and a television screen built into the wall.
Dinning room
The dining room, located right next to the living room and the garden, is made up of a rectangular table with capacity for eight chocolate-tone chairs, a rug, a piece of furniture for its colorful decorative items, and a very original design lamp. and for a painting from South America.
Living room
Its living room, located just to one side of the access door, is made up of a large blue sofa, two garigoleado individual sofas, an abstract design carpet, a cross of Jesus Christ and an altar for the Virgin of Guadalupe.
Gomita Chamber
Gomita's bedroom, located on the upper floor, is much smaller than the one he had at his parents' house.
It stands out for its pink tones present on its mantel and on its carpet, while its bed is dominated by the oxford gray tone in its bedding and in light gray in its headboard.
It also has a white side tables and a dresser with its respective mirror, which becomes your best ally when applying makeup to look shiny.
Recording set
In another of the rooms there is a gray modular living room, as well as a dressing room style dressing table, which is the place from where Gomita makes some of her YouTube videos.
Gym
The gym, located in the roof garden area, is equipped with various exercise equipment, weights and a wall-mounted television screen.
Keep reading:
Ryan Seacrest, host of 'American Idol', gives his mansion a millionaire discount
This is the Pacific Palisades mansion that Michelle Pfeiffer got rid of in record time
Get an inside look at the mansion Pamela Anderson sold out in Malibu
Meet the mansion where Barack Obama will celebrate his birthday with almost 700 people