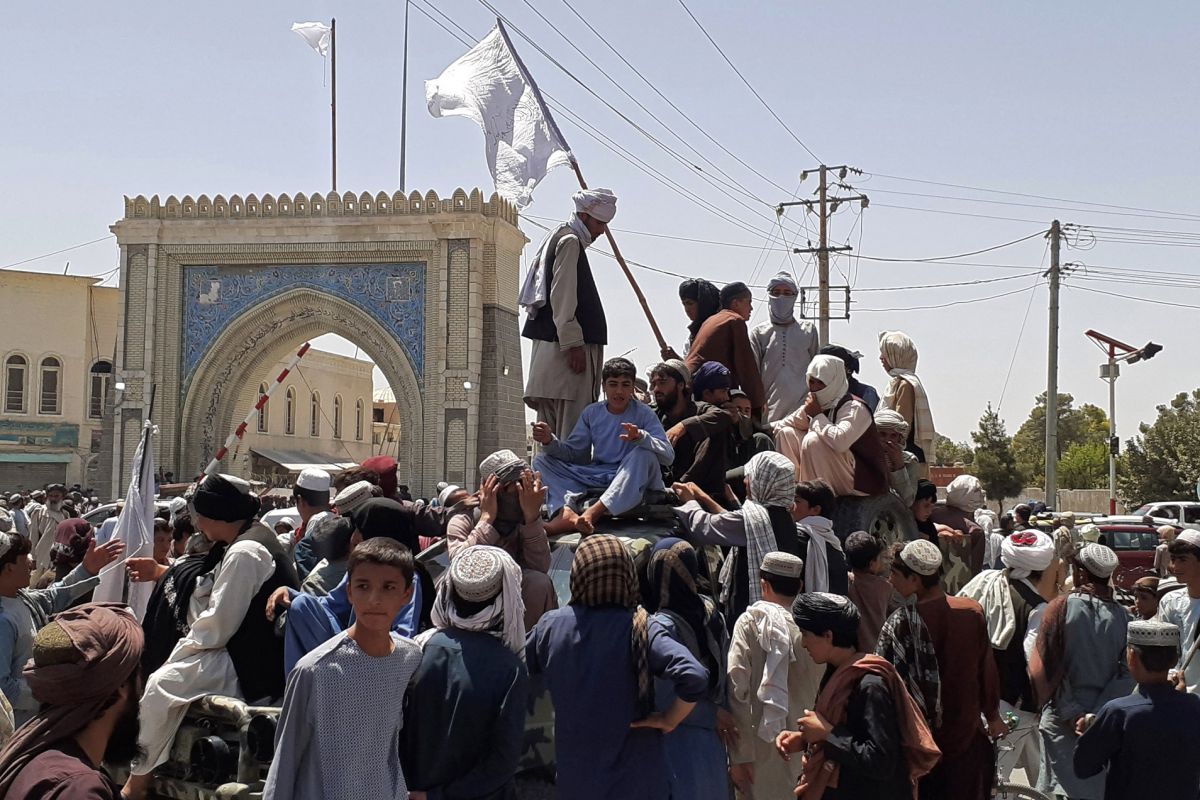 President Joe biden defends the United States' exit from Afghanistan, recalling that its own authorities surrendered to the Taliban and that the US military "cannot fight a war" that is not theirs.
The departure of the US Army will take several days to ensure the transfer of diplomatic personnel, their families, as well as Afghan allies.
To the defeat of the Afghan government, with the escape of the president Ashraf ghani "To avoid bloodshed," was followed by the arrival at the presidential palace in Kabul of the Taliban leaders, amid the chaos in the streets, of thousands of people trying to leave the country.
Afghan President Ashraf Ghani said he left the country in order to avoid bloodshed, as the Taliban entered the presidential palace in Kabul.

🔴 Follow our LIVE blog for the latest updates: https://t.co/4Q673coSdl pic.twitter.com/trXE4wB8HF

– Al Jazeera English (@AJEnglish) August 15, 2021
"If you were in Afghanistan right now, you would surely be doing this," said Dr. Eric Feigl-Ding, who rose to fame for his criticism of the US Administration. Donald trump for his handling of the COVID-19 pandemic. His message was accompanied by a viral video showing dozens of people trying to board a plane.
2) You know if it was you in Afghanistan right now, you would be doing this too to save your life. pic.twitter.com/mUpl867Zwt

– Eric Feigl-Ding (@DrEricDing) August 16, 2021
The restrictions by the Taliban began in the country, by covering everything that opposes the extreme ideology of Islam. Women lost their earned rights. International media highlighted that few women were seen on the streets.
Shopkeepers in #Kabul are preparing for the imminent arrival of Taliban by covering up pictures of women. From an anonymous source in #Afghanistan. pic.twitter.com/pjRvPovt4V

– Ben C. Solomon (@bcsolomon) August 15, 2021
The desperation of the people to leave the country led some to hide in the tires of an airplane, but they fell when the plane took off.
In a desperate attempt to leave #Afghanistan, people are hanging on to the tires and the wing of the plane. Watch horrifying video of people falling from a flight takeoff at #Kabul Airport pic.twitter.com/2g1DW29jSU

– WION (@WIONews) August 16, 2021
Another video of a plane in flight shows the shadow of a man trapped in the outer equipment of the plane, in his attempt to escape the country.
Shocking photages of an afghan when clinging on aircraft. #kabulairport #KabulHasFallen #Kabul #Afghanistan #Afghanistan #Taliban #Talibans #Biden #USAF Kabul https://t.co/04ZJqWyfq1 pic.twitter.com/4yOriDwBb4

– New Horizon (@NHN_Newhorizon) August 17, 2021
A photograph shows how more than 600 people managed to enter a military aircraft that got them out of Afghanistan.
"The Crew Made the Decision to Go:" Inside Reach 871, A US C-17 Packed With 640 Afghans Trying to Escape the Taliban | @TaraCopp and @MarcusReports https://t.co/lf3LajxzzX pic.twitter.com/JH5Yrkwet4

– Defense One (@DefenseOne) August 17, 2021