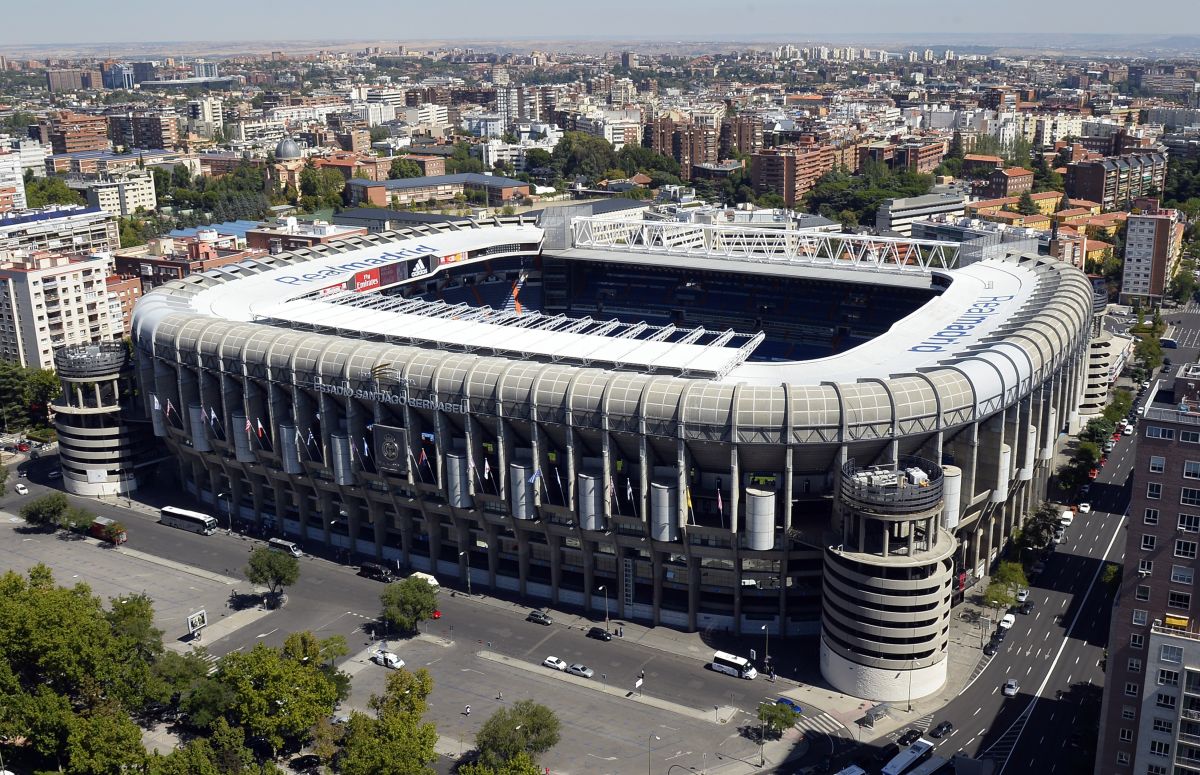 Photo: GERARD JULIEN / Getty Images
Less and less is recognized. The Real Madrid house continues to carry out its renovations to reopen the renovated Santiago Bernabéu. However, the images do not stop generating nostalgia when seeing how pieces of history and great anecdotes collapse. In this sense, a video began to circulate in which Try to tear down Tower B of the stadium.
Santiago Bernabéu, Tower B 🚧 pic.twitter.com/nXd2iiG3XN

– Roberto Izquierdo García (@ RobertoIG7) August 11, 2021
Pictures show how a machine tears apart one of the structures of the Santiago Bernabéu. The video is being broadcast massively through social networks. The reason is that it never ceases to amaze how they tear the clothes of a room with so much history. Passersby who circulate near the Paseo de la Castellana, can appreciate how they work on the demolition of the structure.
Farewell to Tower B of the Santiago Bernabéu #AMordisco #Real Madrid pic.twitter.com/dkNDvNCfla

– Pablinho (@ pablinho90) August 16, 2021
As of August 19, Tower C will have the same fortune as its predecessor. The goal is for the old towers to collapse before the end of August. In addition, the family boxes, on the first level of the west side, The demolition processes have also started, as has the flight of stairs in the northern and southern end sectors.
The works have accelerated in recent days. More than 800 workers work 8-hour shifts to cover 24 hours a day. The jobs with the greatest emphasis are carried out on the pitch and the mechanical deck.
The new Santiago Bernabéu is expected to be ready for September 12. on that date the merengue team hopes to host a league game in the presence of 35,000 fans.
🎥 Almost to enter: this is how the works of the New Santiago Bernabéu accesses are a month after the return of the public https://t.co/YczFI2lIOh pic.twitter.com/t1RN5VufLo

– The Bernabéu (@elbernabeucom) August 13, 2021
You may also like:
CR7 is at stake: four clubs debate the future of Cristiano Ronaldo
The economic crisis of FC Barcelona harms Sergio Agüero and places uncertainty in his future
FC Barcelona is immersed in debt: it knows the critical financial situation of the Spanish team