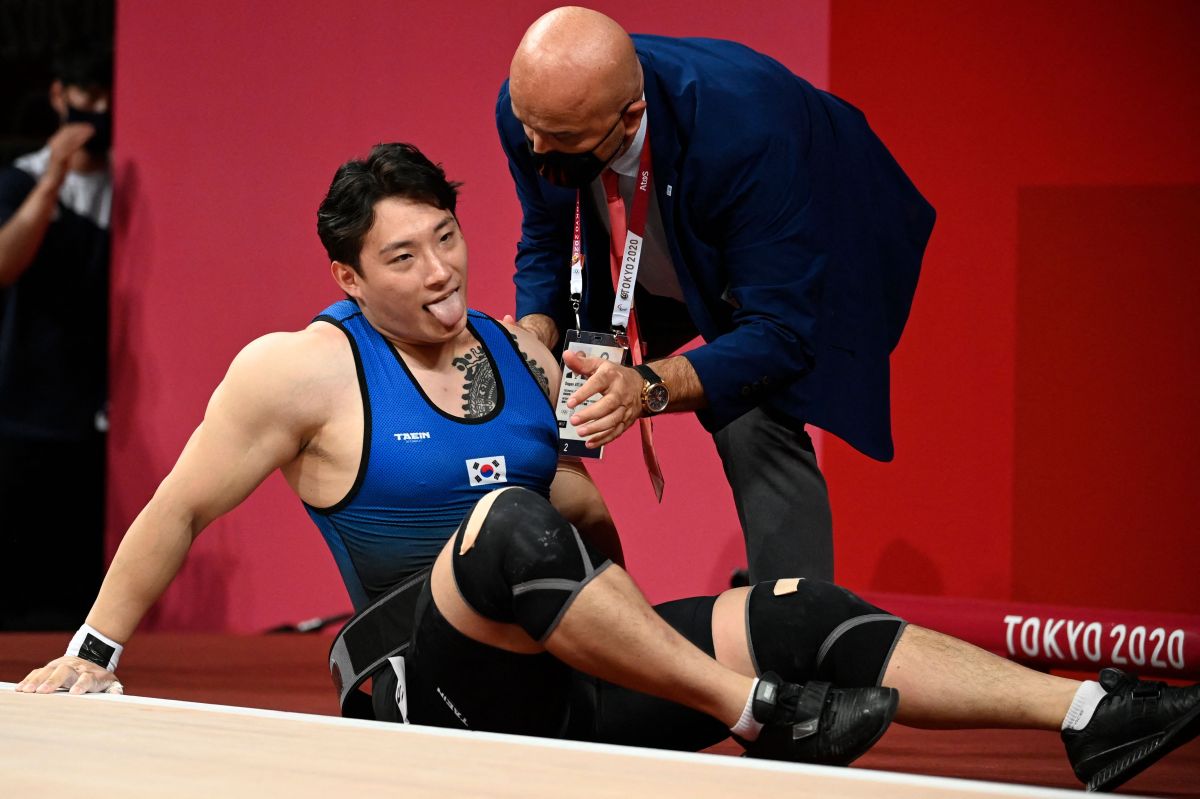 Photo: ALEXANDER NEMENOV / AFP / Getty Images
Weightlifting has stopped great shows on their last day of competition. It is an exciting discipline that demands athletes to the limit. However, on the last day of competition both sides of the coin were seen. A Korean weightlifter fell to the ground almost passed out and an athlete from Georgia lifted a surprising 265 kilograms to break a record at the 2020 Tokyo Olympics.
In the first instance, in the 109 kilogram category, the South Korean weightlifter, Jin Yun-seong, created tension in the middle of the competition. The Korean tried to lift 230 kilograms, but could not stay on his feet and it generated concern in the spectators for the fear of losing control of the weights.
What a scare you gave us! 🏋️‍♂️

The weightlifter of #KOR he was trying to lift 230 kgs and got a tremendous scare after "almost" fainting in the attempt. #Weightlifting

Check it out here 😱 # Tokyo2020 #OlimpicosTelemundo pic.twitter.com/seU9SoGVD2

– Telemundo Deportes (@TelemundoSports) August 4, 2021
But nevertheless, Jin Yun-seong was able to lift 400 kilograms in total and ranked sixth in the category. This competition was taken by Akbar Djuraev, great favorite of Uzbekistan, with 430 kilograms.
Weights on another level
On the other hand, in the category of +109 kilograms, there was a clear dominator of the competition. The Georgian weightlifter, Lasha Talakhadze, imposed his authority at Tokyo 2020 and set a new world record in the discipline. The representative of Georgia raised 223 kilograms in the snatch and an astonishing 265 kilograms in the clean and jerk to make a total of 488 kilograms (47 more than his closest rival).
You may also like:
Gold and prizes at Tokyo 2020: Indonesian athletes will be rewarded with cows, money and coffee for life
A Turkish volleyball player lost a pair of teeth after a collision with a teammate
Jessica Fox and the condom that gave her the bronze medal in Tokyo 2020 [Video]