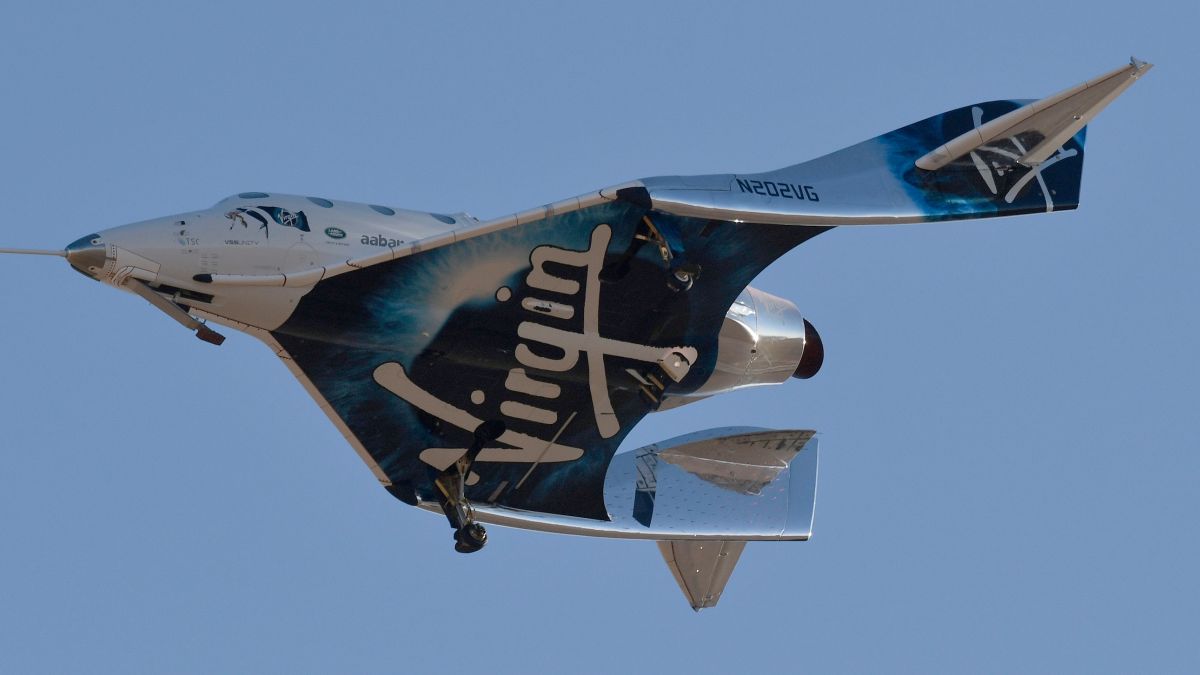 Photo: GENE BLEVINS / AFP / Getty Images
Virgin Galactic, billionaire Richard Branson's space travel company, has put his space travel tickets up for sale to the public. Prices for a seat start at $ 450,000 each, which is between $ 200,000 and $ 250,000 more than what the company previously charged, when it made another presale.
Branson's company said people will be able to purchase multi-seat packages so they can have the opportunity to share the experience with friends or family. They may also have the option of purchasing a full flight.
The Virgin Galactic company had been trying to make space travel feasible for almost 20 years, finally making its first maiden voyage carrying a full crew last July. On that first flight, company founder Richard Branson and three other people traveled 55 miles above the Earth's surface.
Unlike other space travel companies, Virgin Galactic ships do not shoot off the ground. These rockets are carried by a special jet at approximately 50,000 feet above sea level. After, the ship separates and activates rocket boosters to begin a near vertical ascent.
Passengers experience a few minutes of weightlessness before the rocket glides back to Earth to land on the runway, Business Insider reported.
Despite the high prices, about 600 people have already purchased their ticket worth $ 200,000 and $ 250,000. Likewise, another 1,000 people have made deposits for future trips. These flights into space are scheduled to begin in 2022.
In its second quarter earnings report, Virgin Galactic announced that it had a loss of $ 56 million. It also announced that its next test flight will take place in September.
–You may also be interested: Elon Musk's tantrums and humiliations against his employees are revealed in the book "Power Play: Tesla, Elon Musk and the bet of the century"