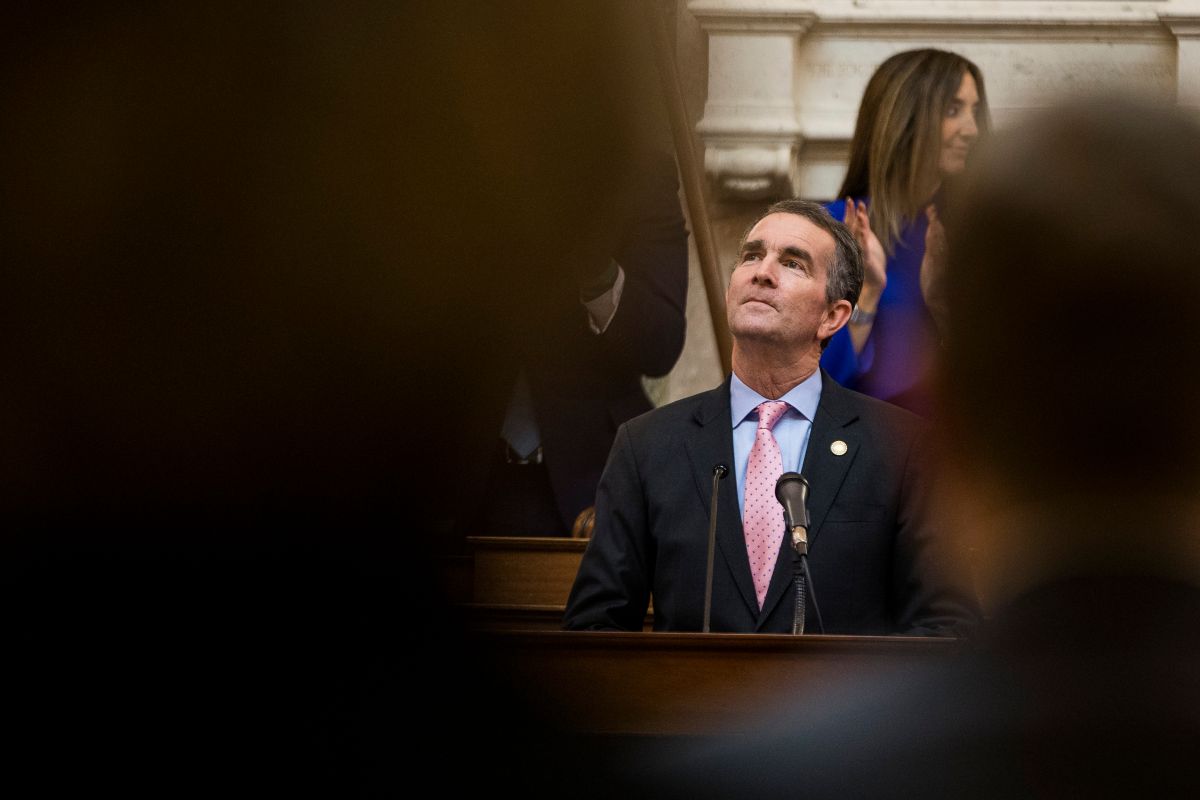 Photo: Zach Gibson / Getty Images
WASHINGTON – A group of African Americans, known as the Martinsville Seven, convicted by all-white juries of raping a white woman and who they were executed in 1951, has received a posthumous pardon.
The unusual pardon was granted posthumously by the Governor of Virginia, Ralph Northam, who after holding a meeting with relatives of the condemned last Tuesday and after hearing their requests, he decided to grant them pardons, local media report.
According to The Washington Post, family members erupted in applause and several covered their faces and sobbed after hearing the government decision.
"Seventy years. Seventy years!" exclaimed Pamela Hairston, one of the relatives of those sentenced, who had been writing letters for almost three decades to draw attention to the case.
Northam issued a series of "ordinary pardons", in which the guilt or innocence of the convicted is not addressed, but it is recognized that the cases had been treated with "racial inequality" and there were shortcomings in the process, his office told the media.
The governor has issued more than 600 pardons since taking office in January 2018, which exceeds the total number awarded by the nine previous Virginia governors, according to his office.
The Martinsville case became a controversial issue related to the protection of civil rights shortly after the men were arrested in January 1949.
That month, a 32-year-old white woman was walking past a group of black men drinking along the railroad tracks in the city of Southside, Virginia, when, she said, one of them accosted her.
Over a period of approximately two hours the woman testified at trial that several of the men raped her They repeatedly threatened to kill her if she screamed and dragged her into the forest afterward, from where she was able to escape, the newspaper reported.
Suspects have pleaded not guilty to rape charges
Police quickly detained seven black men and submitted their signed confessions. Although all seven were said to have admitted to having sex or attempting to have sex with the woman, their descriptions of the events differed and all pleaded not guilty to rape charges.
Several of the accused were illiterate and they could not read their own confessions, and neither had a lawyer present when they signed the statement. They were convicted in just eight days by all-white juries and executed by electric chair in February 1951.
The case sparked protests at the White House and it highlighted a great inequality in Virginia's criminal justice system: Between 1908 and 1951, 45 men were executed for rape and all were black, the newspaper recalls.