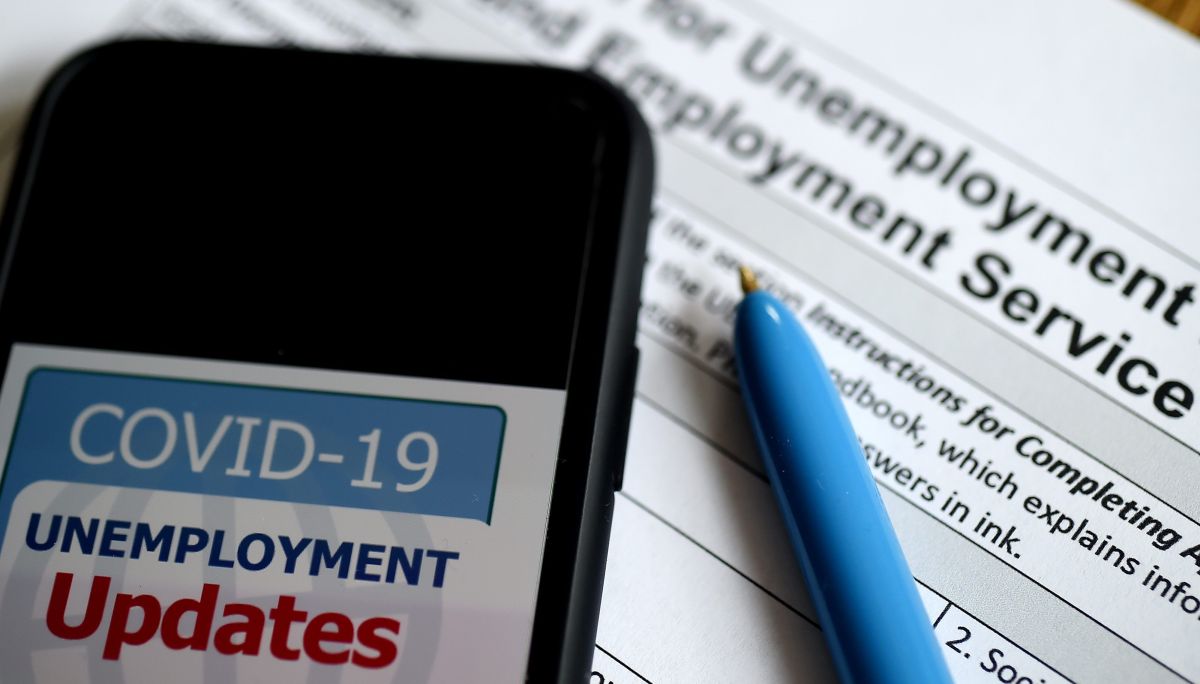 Photo: OLIVIER DOULIERY / AFP / Getty Images
One of the frauds that have become more common since the Covid-19 pandemic began has to do with unemployment benefits since several false claims have been detected and this has cost the government millions of dollars throughout the country.
Authorities in southwestern Virginia released that five subjects pleaded guilty after it was discovered that they defrauded dozens of people to file false claimss for pandemic unemployment benefits, stealing nearly $ 500,000.
According to The Bristol Herald Courier, the state prosecutor's office reported that 43-year-old Patrick Payne; Randall Johnson, 42; Steven Mullins Jr., 33 years old; Curtis Mullins, 25, and Melinda Davis, 58, appeared in District Court in Abingdon, Virginia, in the past two weeks to present their statements.
Federal prosecutors assured that the defendants participated in a plan that involved presenting claims on behalf of multiple people who were not eligible to receive benefits, including several inmates from the Southwest Virginia Regional Jail.
In a press release, Acting United States Attorney Daniel P. Bubar for the Western District of Virginia stated that "these five people used a series of lies to steal hundreds of thousands of dollars intended for Virginia residents battling a once-in-a-generation global health pandemic. "
According to the authorities' investigation, in total, fraudulent claims were submitted by at least 37 people, resulting in $ 499,000 in false claims, the statement detailed. So far, 19 people have pleaded guilty.
The amount paid in the case represents only a small fraction of the more than $ 14 billion in benefits that the Virginia Employment Commission said it had distributed in mid-August.
For a few months, the Internal Revenue Service (IRS) has warned that this type of fraud has been on the rise throughout the country. The federal tax agency explained in a statement that those who commit this type of crime tend to steal the identity of taxpayers.
The IRS recommends that no taxpayer provide their personal data to anyone, or share valuable information on social platforms, since doing so makes it easier for their data to be stolen and that, possibly, may result in someone misusing them and fraud is committed.
You may also be interested in: Identity theft, social security number: the IRS advises how to recognize the signs of fraud