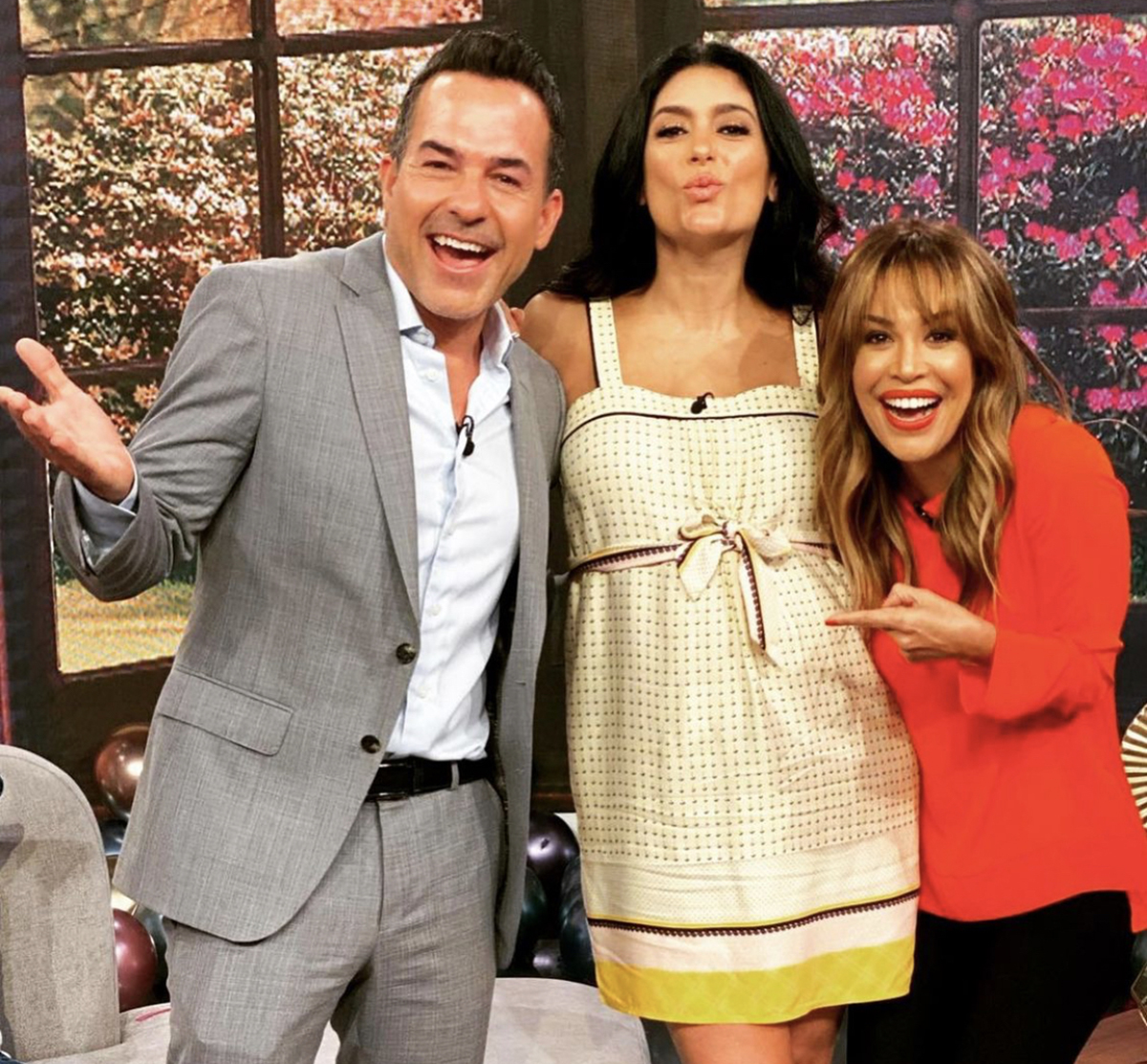 Photo: Despierta América / Univision
'Wake up America' from the houses… The presenters are broadcasting again from their homes as in July 2020, since Carlos Calderón and his pregnant girlfriend have coronavirus.
At 7 am sharp when a new week of the Univision morning show began, we found that 'the happiest house on Hispanic television' was again in the homes of the presenters, like that historic week, in July of 2020, where for the first time a program was made from the homes of his team.
Raúl González, from the living room of his house, gave the news that we thought we would not receive again: all in quarantine because one of them had been touched with the virus.
"The coronavirus arrived again at the house of 'Despierta América' this time our colleague, Carlos Calderón, tested positiveThat is why we will be broadcasting from home. Thank god Carlos is vaccinated", González began saying, and gave way to his partner Maity Interiano, who returned to the 'balcony of the orchids'.
"From here we are praying for the speedy recovery of Carlos so that he will soon turn negative ", said Maity.
Of course, Satcha Pretto, who last week in addition to giving the news in 'Despierta América', and driving two days alone 'Primer Impacto' Since, as we told you, Jackie Guerrido and Borja Voces had tested positive for COVID-19, he was not present either. Her place was taken by newly hired Paulina Sodi, who reported from the Univision news center..
How is Carlos Calderón? Although they did not give more information, He would be, like Borja Voces, with few symptoms for a great reason: he had already been vaccinated and that would be helping him to be protected.
The concern, of course, is his fiancée, Vanessa Lyon, who, as you know, is pregnant a month after the baby is born.. Although 'Despierta América' was not talked about and it was only confirmed that Calderón was positive, we learned that his partner also contracted the virus.
Let's remember that the couple, just a week ago, threw a big babyshower party with lots of guests and very few masks, in fact, according to the pictures, only Lourdes Stephen would have used it.
Although the parties are no longer a restriction, there are those who, out of care and strength of the new strain, Delta, prefer extreme care, such as Carolina Sarassa, who a few days ago said that she will not babyshower for prevention and as a token of extra care for her and her baby, who will also soon be born.
For the moment, Carlos and Vanessa would be the only ones infected, however everyone will have to take a new series of COVID tests to be able to return to the study, while they will continue from home.
Who will be in the study? Johnny Lozada, who was the guest presenter of the week and, Karla Martínez will join, who was on vacation so she had no contact with Calderón, and he will unite in an emergency to help the team that, as he said many times, is his family.
THUS 'AWAKE AMERICA' REPORTED THAT CARLOS CALDERÓN HAD COVID-19: