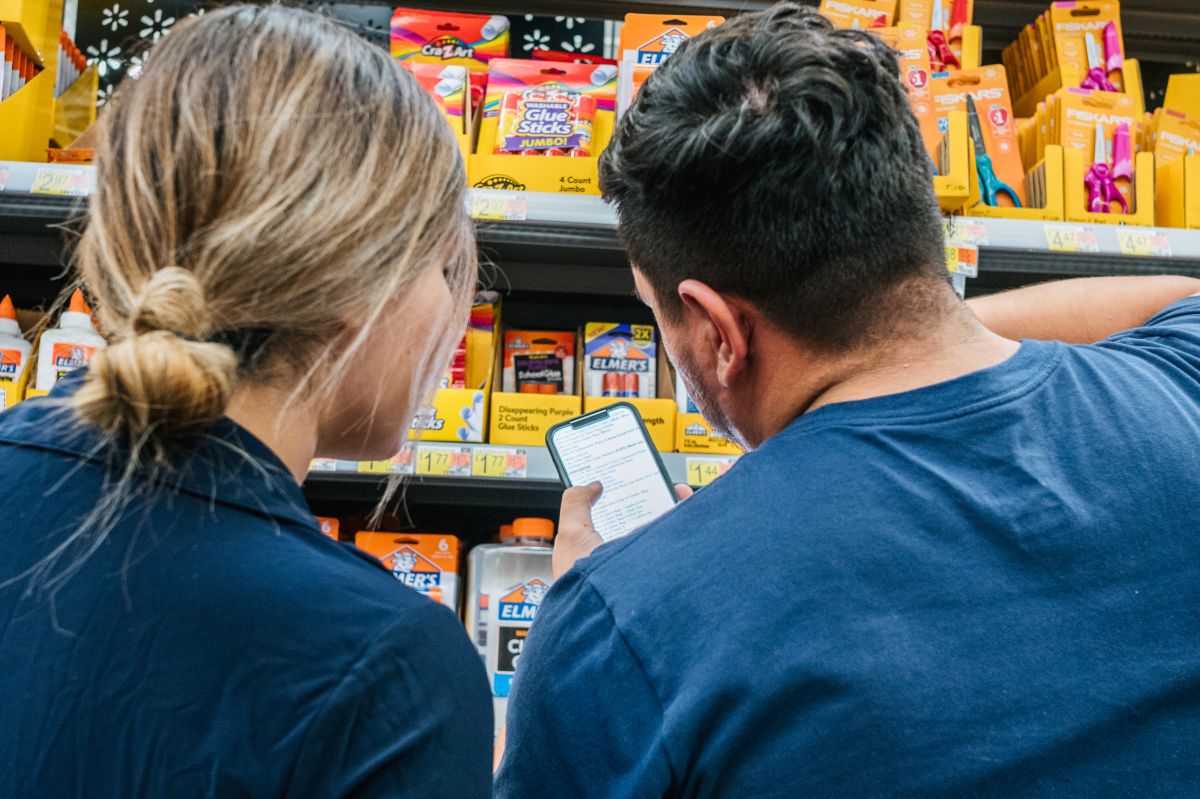 Photo: Brandon Bell / Getty Images
The Video of a Walmart Employee Goes Viral because it reveals how staff know exactly when a customer is stealing from self-checkout machines, a place that many find vulnerable because it is self-service, Newsweek published.
On the TikTok network, the video of @ thewalmartguy69 appears, showing his scanning device with which the staff is equipped, in which he appears on the screen: "Point of view: we know when you are stealing".
It is a team of Zebra Technologies, a retail tracking company that supplies scanners and software to large stores in the United States such as Walmart and Costco.
@ thewalmartguy69

We know😳 # walmart #work #fyp #stealing

♬ Oh No – Kreepa
With these devices, employees can connect to the self-checkout machines, to know which ones are in use and which ones are not. The team also lets you know what has been scanned on each machine and the quantity of each item, what makes it easy to spot people who have items in their hands or bags that haven't been scanned.
In later videos, the worker also explains that the scanner displays deleted items and required help alerts when a customer selects it at the machine. "We see everything," wrote the retailer employee.
Since they appeared on the market, self-payments have been a seemingly easy target for lovers of other people's things. A University of Leicester study revealed that 13 major UK and US retailers using self-checkout systems must be generating millions of dollars in losses.
The U.S. National Association for Shoplifting Prevention surveyed thousands of petty thieves and found that many they saw self-checkout machines attractive for their misdeeds, in the absence of personnel present.
For Bob Moraca, former vice president of loss prevention for the National Retail Federation, some people think: "Now I have to pack my own things and I have to check myself… and it is a little complicated, so guess what? I can take one or two things for free. "
Maybe the devices are not that efficient, because among the comments to @ thewalmartguy69's video, some participants wrote:
"I always take a small item as payment to be my own cashier. I don't work for free. Sorry ", confessed a user.
"There have been many times when I accidentally walked out of Walmart with something in my basket and no one asked me," wrote another reader.
You may also like:
VIDEO: Giant python surprises a woman in a supermarket gondola in Australia
Americans are spending $ 765 more a month on dining and travel than last year "
The labor market, "open as never before" in the United States: companies eliminate requirements and increase profits