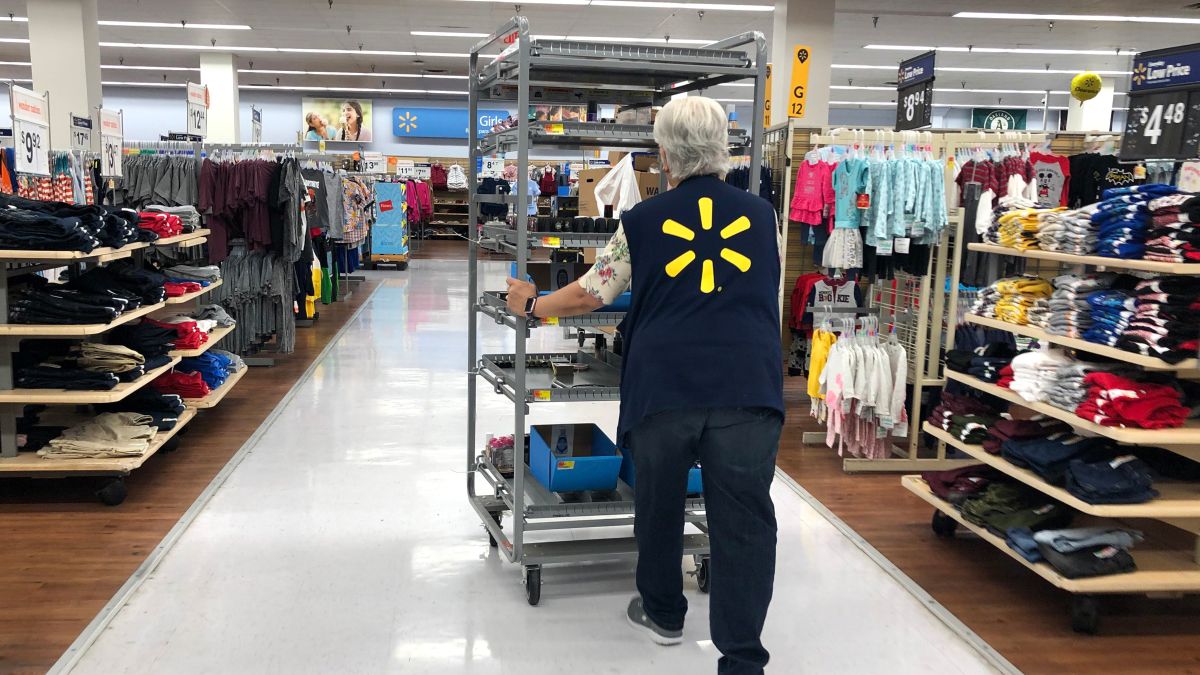 Walmart, one of the companies with the most workers in the country, is giving a raise to more than 565,000 of its employees. Walmart USA President and CEO John Furner said that beginning Sept. 25, front-of-store workers, as well as grocery and general merchandise workers, will receive at least one dollar hourly rise.
Furner said this is the third such increase the company has made in the past 12 months.
"Over the past year, we increased the salary of approximately 1.2 million hourly employees in our US stores, Raising our average US hourly wage to $ 16.40Furner said.
Walmart's current median salary for employees who have not yet received a raise is $ 15.25.

Over the past year, Walmart has increased the wages of more than 165,000 hourly Supercenter employees, and 425,000 employees who work on its website and in its warehouses. It also increased the wages of bakery and deli workers and auto care center employees who are paid by the hour.

This increase will make Walmart workers have better salaries than those of other retail stores. Several companies, including pharmacy giant CVS, have raised the minimum wage to $ 15 an hour.

Some members of Congress have been pushing for the minimum wage level to be $ 15 an hour across the country. In fact, many politicians are pushing for a law to make this a reality.

President Biden also recently announced that he has plans to increase the salary of federal workers. All of this comes at a time when many Americans need larger payments to cope with rising food costs and other economic pressuress.

Last month, Walmart reported having better-than-expected revenue and sales results in the second quarter, with quarterly revenue of $ 141 billion, an increase of 5.2%, above expectations.

–You may also be interested in: You can question the decisions of the IRS if it says that you had errors in your tax returns