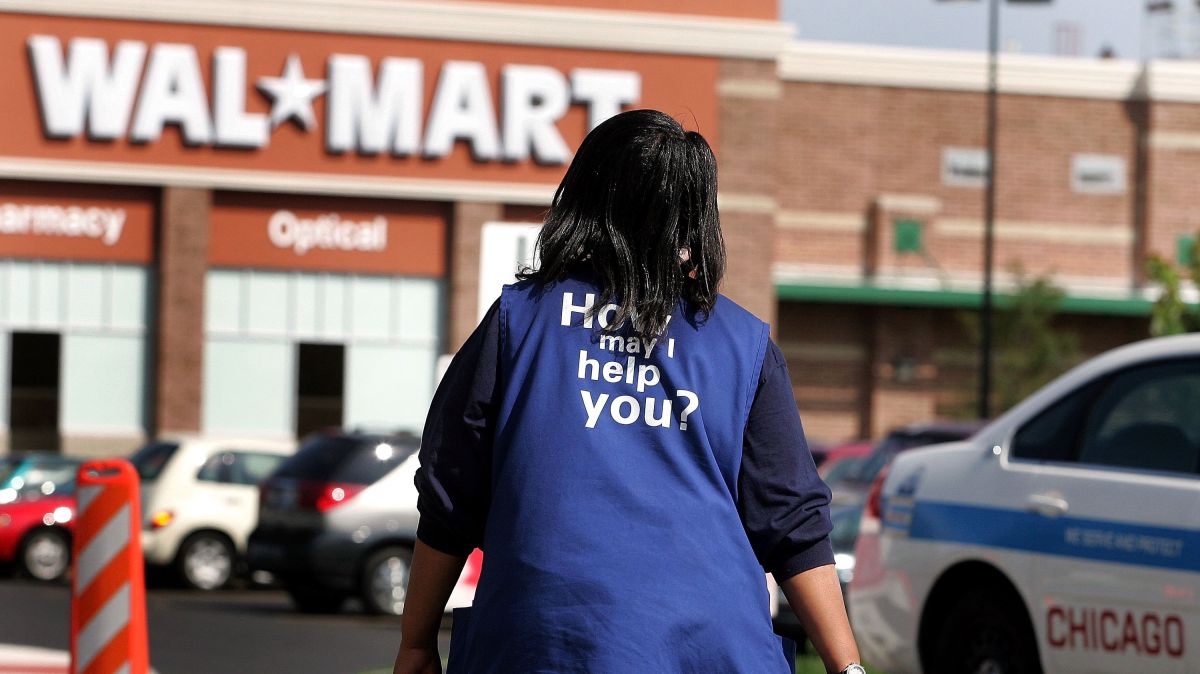 Photo: Tim Boyle / Getty Images
Walmart announced Wednesday that it plans to hire 20,000 employees to help handle the large volumes of merchandise that will come from holiday shopping., and is that many people usually make this type of purchase before.
The famous supermarket chain – already the largest private employer in the country – said the jobs will be from the supply chain.
Jobs will be full-time and part-time, but will be permanent positions. These range from order pickers to cargo handlers who will be in the company's more than 250 distribution centers, logistics centers and transportation offices.
The average wage for a supply chain worker is $ 20.37 per hour. The company said it will hold special hiring events on September 8 and 9.
Walmart is increasing its staff as companies grapple with worker shortages and COVID-19 outbreaks that have halted manufacturing, slowed shipping and caused port congestion around the world.
These challenges have led to delays, out-of-stock items, and higher prices across the industry. They have also raised questions about whether stores will be prepared for peak gift season, especially as more purchases are made online.
Walmart has yet to announce whether it has plans to hire temporary workers. for the holiday season. Recall that, last year, the retailer said it would hire 20,000 seasonal employees, this was the first time in five years that it announced such a large hiring for the holiday season.
Walmart said in August that it was experiencing strong demand for school supplies, luggage, clothing and other items, as consumers physically revisited stores.
Chief Financial Officer Brett Biggs also said the company has increased order lead times and chartered its own vessels to speed up imports.
Still, product shortages in certain general merchandise categories are above normal, due to strong supply and sales restrictions.
To attract more workers, Walmart recently began giving special bonuses to warehouse workers. and to pay 100% of the university tuition and textbooks for employees who want to continue studying.
-You may also be interested: Government gives $ 50 a month to millions of people to help them pay for internet service