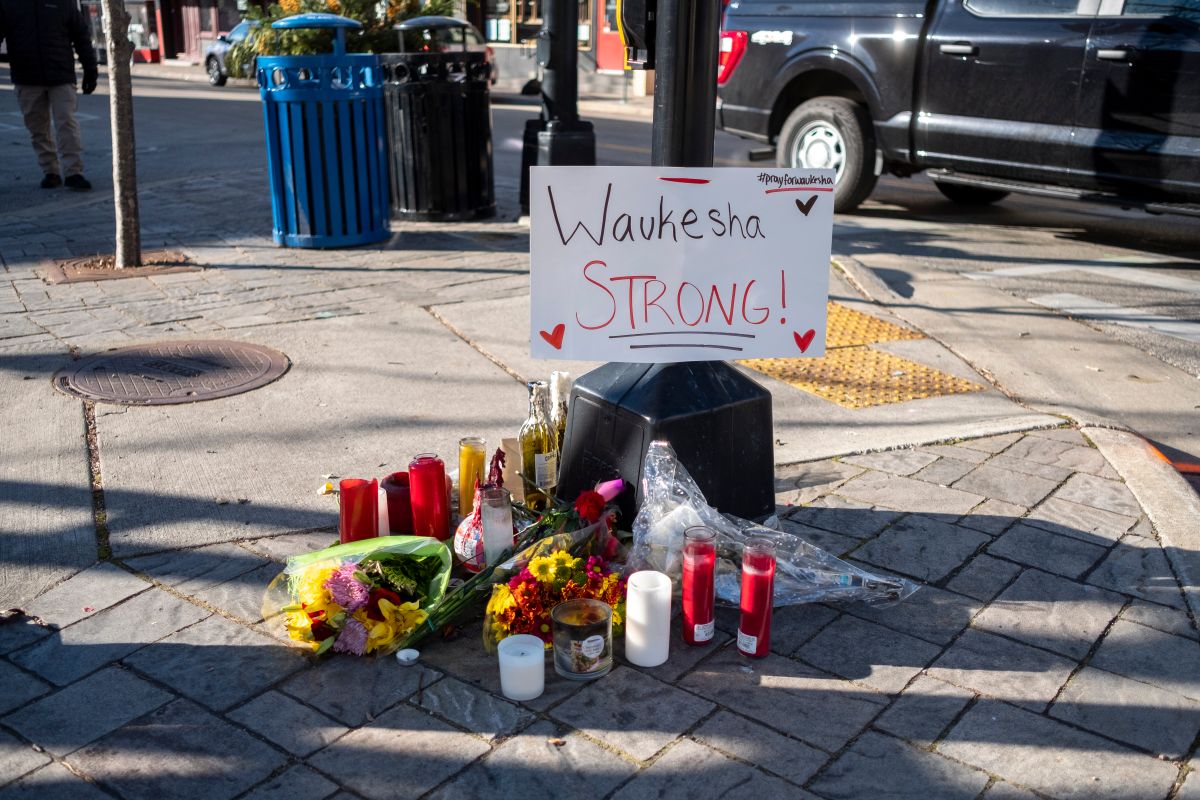 Photo: Jim Vondruska / Getty Images
The world appears to be embracing the victims of the tragedy of Sunday's parade in Waukesha where a man ran over more than 60 people, including several children who perished.
Local businesses are turning heartbreak into help. At a Waukesha workshop, Michael Hurst has been creating ornaments to help victims.
He and his family were in the parade, a few meters from the tragedy.
"To think that if I had arrived a second later, my son would have been run over. I still feel the wind from that truck going by, "said Michael Hurst during a television interview.
For every "Waukesha Strong" ornament sold, 100% of proceeds will go to the Waukesha Community Fund.
So far, a thousand "Waukesha Strong" ornaments have been sold for $ 5 each.
For its part, the restaurant The Coop will donate 100% of this Friday's sales to the Waukesha Community Fund. The event will take place from 7 in the morning until 3 in the afternoon.
"Make people happy, help people, do what we can, that's the best form of payment for us," said Joseph Sifnaios, owner of the place. Two waitresses were among the injured in the parade.
Local businesses are doing what they can to help those affected during last Sunday's parade and are showing the world the power of "Waukesha".
Also platforms like GoFundMe have been raising money for the community fund.
You may be interested in: