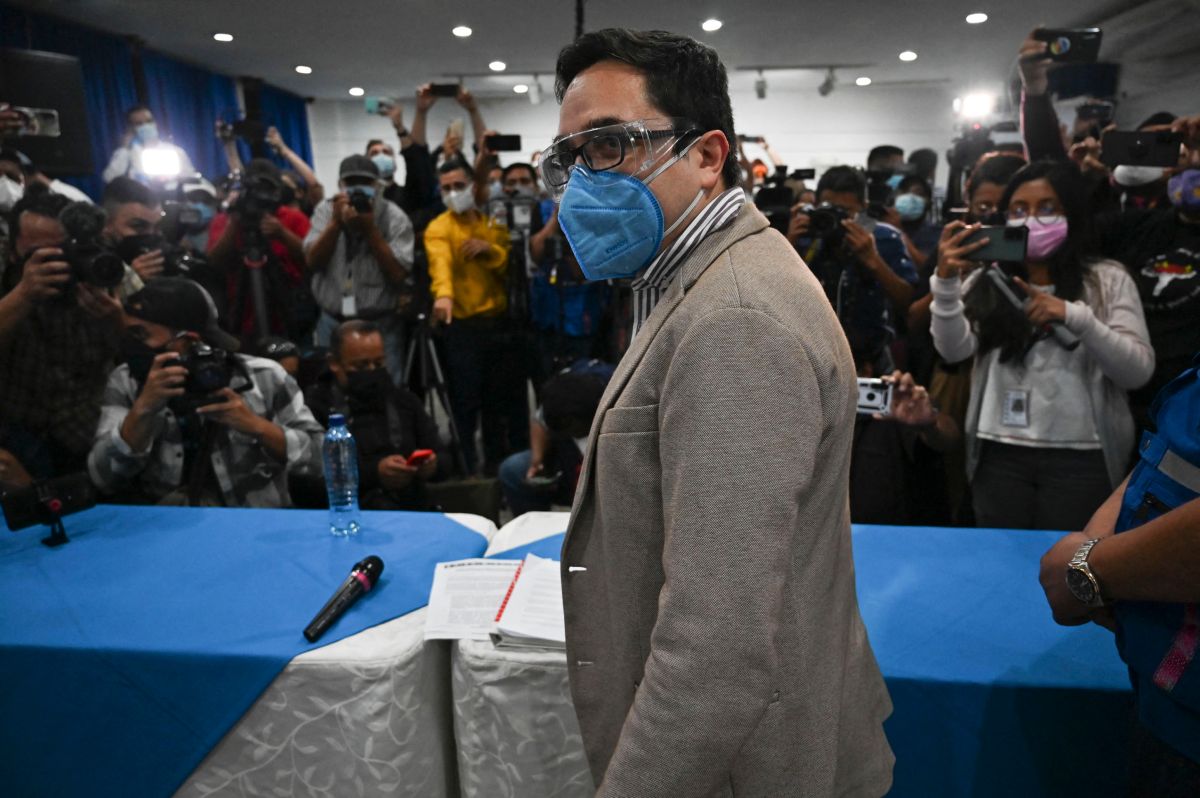 The deputy spokesperson for the Department of United States, Jalina Porter, announced this Tuesday that Washington will "temporarily" suspend cooperation with the Guatemalan Prosecutor's Office after the removal of the head of the Special Prosecutor's Office against Impunity (Feci), Juan Francisco Sandoval.
"We have lost confidence in the attorney general (Consuelo Porras) and in her decision, and in her intention, to cooperate with the United States Government and fight corruption in good faith", Porter has asserted at a press conference, according to the Department.
And it is that, he has stressed that Porras' decision to dismiss Sandoval "fits into a pattern of behavior that indicates a lack of commitment to the rule of law and independent judicial and fiscal processes."
In this sense, the spokesperson added that although the United States understands that the removal of the anti-corruption prosecutor has been a "decision of a Guatemalan official who acted within his authority," it is concerned "about the implications that this decision has for the state. of law and regional stability ".
"As a result of the actions of the attorney general, the United States Government is temporarily pausing programmatic cooperation with the Office of the Attorney General, while conducting a review of our assistance to activities that the attorney general directs.", has sentenced.
Thus, Porter added that Washington is observing "closely" other possible actions that "may undermine the rule of law or judicial independence in Guatemala."
For its part, the Guatemalan Prosecutor's Office has stated that it "respects" this decision of the United States, but has defended that it is "an independent and autonomous institution" for which, it has added, it will continue to "work normally for the benefit of the population." according to local media 'La Prensa'.
THE UN EXPRESSES ITS CONCERN
Regarding the dismissal of Sandoval, the United Nations also spoke on Tuesday, in an intervention in which the deputy spokesman for the General Secretariat, Farhan Haq, expressed his concern.
"It is very worrying that, since the International Commission Against Impunity in Guatemala (CICIG) – with which the prosecutor worked – was closed, a growing number of prominent former prosecutors have had to leave the country, according to all appearances, for his work on accountability and justice ", has pointed out.
In this regard, he recalled that the ability of prosecutors to carry out their functions "without intimidation or undue interference" is an "essential requirement" to address and prevent corruption and impunity.
In this way, he said that the UN Secretary General, António Guterres, calls on the Guatemalan authorities to "redouble their efforts" in strengthening the rule of law, as well as appeals to "respect and guarantee the safety of justice operators, in accordance with international standards."
On Friday, Porras announced the dismissal of Sandoval, whom he accused of treating her in a "humiliating" manner. Since then, various sectors have spoken out regarding the decision and the fate of dozens of cases that were in the hands of the Feci.
Read on: Russia responded strongly to Biden: his allegations of interference are unfounded