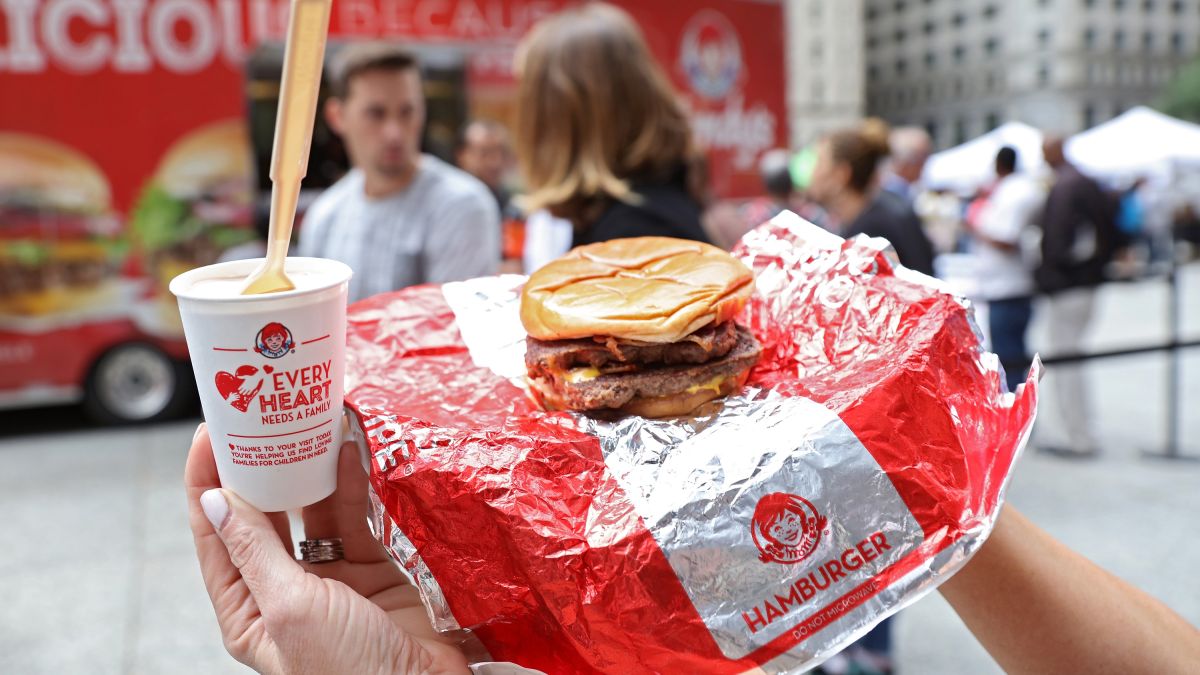 Photo: Jeff Schear / Getty Images
If you like sandwiches, then you will love to know that Wendy's will give out free breakfast sandwiches this Friday the 13th and Saturday the 14th of August. The best part is that you don't need to make a minimum purchase to get the food.
Wendy's announced in a statement that the breakfast sandwich contains sausage, egg, bacon, all in the middle of a croissant.
To get your free sandwich, just go to your nearest Wendy's branch during breakfast time., which is from 6:30 a.m. to 10:30 a.m., local time, and that's all there is to it.
Offer is limited to just one free sandwich per customer per visit. The promotion will be valid while supplies last.
The offer does not include the breakfast sandwich which is made with chicken croissant, bacon and maple syrup. Also, the free sandwiches cannot be ordered in combination with other offers, as reported in Newsweek.
Wendy's announced that this gift sandwich aims to transmit positive vibes to people in the morning, especially this Friday the 13th. And, as you well know, Friday the 13th is usually considered an unlucky day by many people.
The Wendy's promotion is announced at a time when McDonald's launched another of its great promotions, the Saweetie meal. This meal is a collaboration between the Yellow Bows Company and rapper Saweetie.
The meal named after the rapper includes a Big Mac, 4 pieces of Chicken McNuggets with two sauces (the "Saweetie 'N Sour" and the "Tangy BBQ"), plus medium fries and a medium Sprite soda.
McDonald's Saweetie food will be available for a limited time only at participating US restaurants.
This Saweetie selection can be ordered through the McDonald's app, at the chain's branches, by the drive-thru or through McDelivery, which is the company's delivery service.
–You may also be interested in: The 5 things you should NOT buy at Target