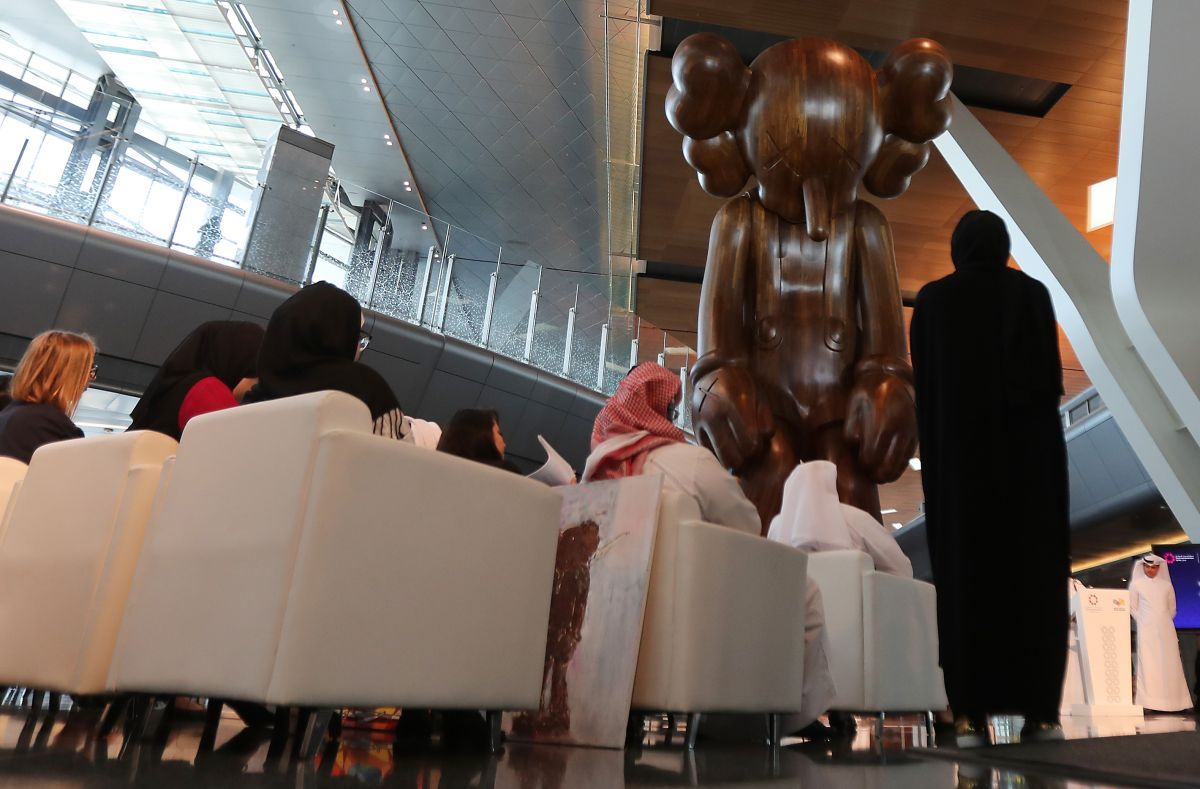 Photo: KARIM JAAFAR / Getty Images
According to the Skytrax World Airports Awards (an independent UK-based airline industry consulting group), the Hamad International Airport (HIA) in Doha, which has been climbing positions in recent years, saw its effort recognized and was placed as number one for being considered the best globally, published CNN.
This title has been held year after year by Singapore's Changi Airport, for almost a decade in the Skytrax ranking. But this year it was ranked third, a site that might be great for any other airport, but not for the one that for several years has been praised for its facilities, comfort, and renowned world-class food and beverage options.
Doha's rise has a lot to do with the hard work from its flagship airline, Qatar AirwaysAs the government of Qatar has made efforts to improve both its national airline and its airport, with spectacular results.
Among the differences that Qatar Airways users may find on a connecting flight at Hamad International Airport, are free city tours, free accommodation and food (depending on the length of the stopover) and a free shuttle service. VIP transfer, where airline employees guide passengers through the airport to make their connection.
Customers who voted for the World Airports Awards were consulted through a global satisfaction survey between August 2020 and July 2021.
Airports in Europe and Asia dominated Skytrax's 2021 list. Japan was voted the highest rated country overall, with three airports in the top 10.
Under the coronavirus, Skytrax created a second list to point out airports that did a good job of addressing the new health and hygiene protocols.
Rather than classify them, Skytrax chose to acknowledge the good work done by some airports, where the Fiumicino in Rome received the first "5-star covid-19 airport classification". Tokyo Haneda also received the designation for being the cleanest airport.
Istanbul Airport was chosen for its improvements; Changi won the award for best airport staff; Seoul's Incheon was praised for best airport security; and Centrair Nagoya in Japan was distinguished as the best regional airport.
Top Ten of the 10 best airports in the world, according to Skytrax:
1. Hamad International Airport
2. Tokyo Haneda Airport
3. Singapore Changi Airport
4. Incheon International Airport
5. Tokyo Narita Airport
6. Munich Airport
7. Zurich Airport
8. London Heathrow Airport
9. Kansai International Airport
10. Hong Kong International Airport
You may also like:
Vaccine against Covid-19: Companies will charge monthly deductions of up to $ 50 dollars to unvaccinated workers
The bottle of Coca Cola that is worth $ 2,500
America's mega millionaires are giving up their citizenship