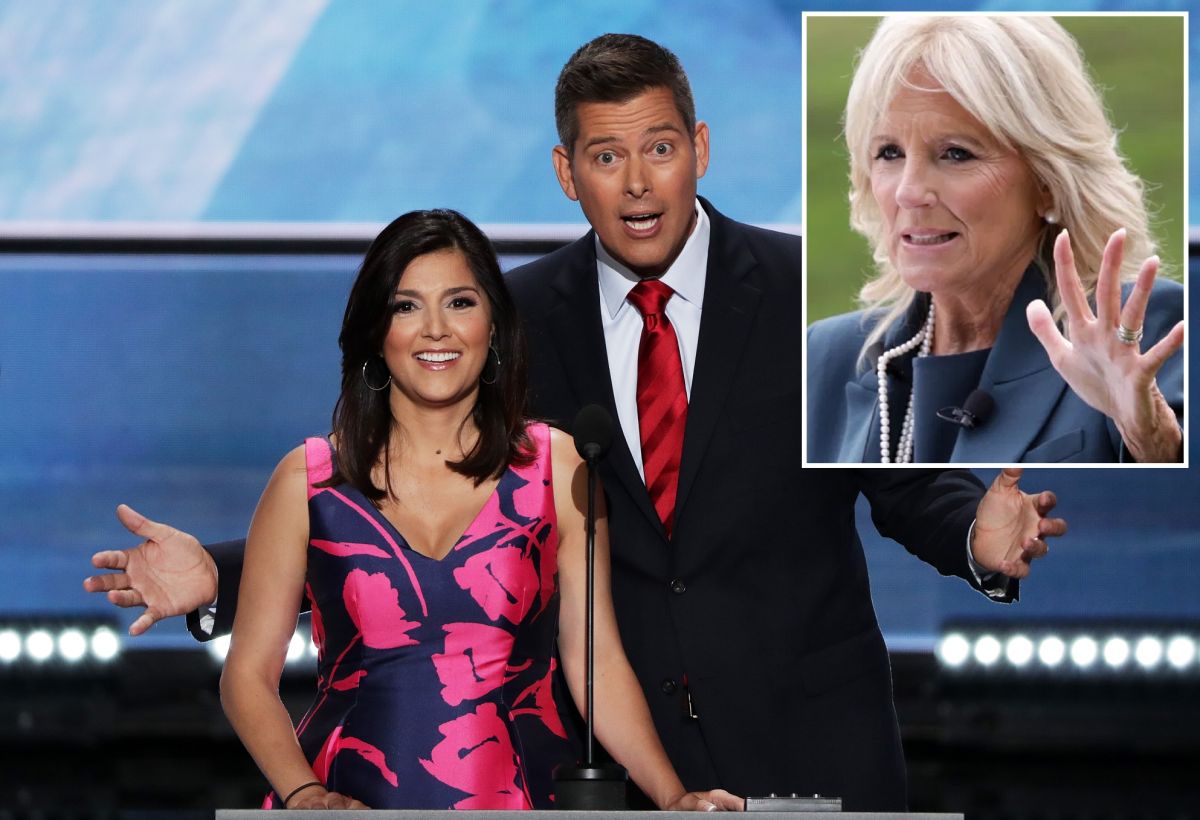 Michel LaRosa, spokesperson for the first lady Jill biden, demanded an apology from the Latin Fox News presenter, Rachel Campos-Duffy, who stated that the president Joe biden he is "incompetent" and his wife is responsible for allowing him to assume the presidency of the United States.
"When you look at what is hurting America, when you look at this lack of leadership, and you wonder, who are the people responsible for putting someone so incompetent and frankly… you know, mentally fragile in this position?Campos-Duffy said Sunday. "Sorry, as a politician's spouse, I can't help but look at Jill Biden.".
LaRosa shared the story published in HuffPost and called Campos-Duffy's comments on the channel "disgusting."
"They can do better and their viewers deserve better. I hope they apologize to the First Lady and leave that kind of dialogue in (the trash can) where it belongs, "he wrote.
This is disgusting. @RCamposDuffy and @FoxNews know better. They can do better and their viewers deserve better. I hope they'll apologize to the First Lady and leave this kind of talk in the🗑️where it belongs. https://t.co/emBFCwKDiV

– Michael LaRosa (@ MichaelLaRosa46) August 23, 2021
The presenter, whose grandparents migrated from Mexico, is married to the former Republican representative Sean Duffy, who also contributes to Fox News.
"No one knew her (the president's) state of mind better than Dr. Jill Biden," Campos-Duffy continued. "And if you ask me, the most patriotic thing Jill Biden could have done was tell her husband, that she loves her husband, and not let him compete in this state of mind he's in."
For the presenter, the First Lady "also failed the country."
Opponents of President Biden are using the same argument as critics of former President Donald Trump about his inability to govern, claiming that the Democrat is unfit for the job.