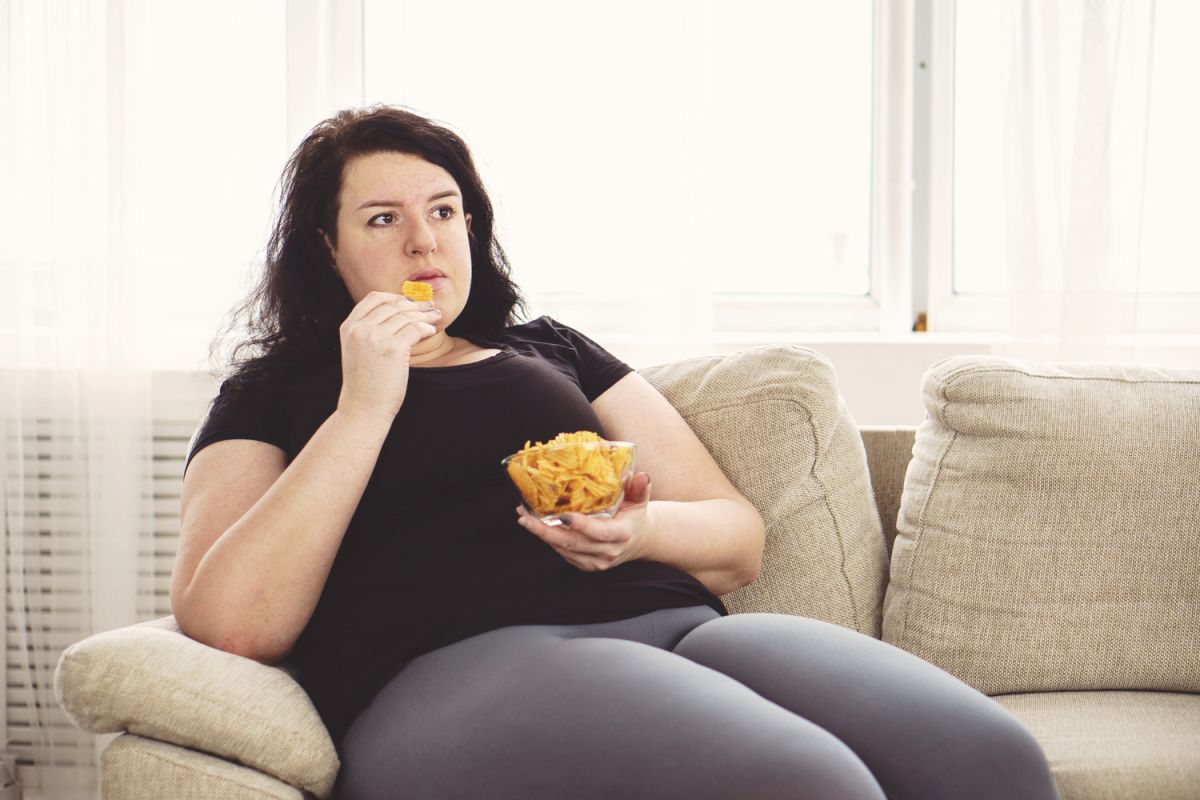 The statistics do not lie: approximately 78 million adults over the age of 20 (37.5 million men and 40.6 million women) and 12.5 million children and adolescents (5.5 million boys and 7 million girls ) in the United States are obese. So it is no exaggeration to say that obesity has reached alarming numbers worldwidePrevious research has likely underestimated the impact of obesity on mortality in the United States. On an international level, obesity rates are higher in women than in men; Although there are several factors, one of the main ones is related to the percentage of body fat in women.
According to a study published in the American Journal of Public Health, obesity appears to have a particularly strong effect on women. with 26.8% of deaths associated with a BMI of 25 kg or more. Furthermore, 21.7% of the deaths were associated with being overweight or obese. Among black men, 5.0% of deaths were associated with being overweight or obese, and among white men, 15.6%. The data also showed that obesity is a problem that is actively related to the lifestyle of modern society, since the more recent the year of birth, obesity has the greatest effect on mortality rates.
The truth is that in almost all countries, women are more likely to be obese than men. The first thing we have to say is that there are many factors that are related to higher rates of obesity in the female population. Among the main aspects worth highlighting is: the biological predisposition of women, that is to say in a natural way they are designed to accumulate more body fat and less muscle mass. Which is directly related to the physiological preparation that the body requires for pregnancy and lactation, they are also stages of life in which energy needs increase.
Another of the most relevant factors is the lifestyle and diet. In such a way that women who live sedentary and follow an unbalanced diet with a high consumption of refined sugars and fats: they will be more likely to gain weight. It is worth mentioning that according to different research works, in most cases the quality of the diet is associated with the socioeconomic level. It is well known that in poor areas, the community tends to adopt a lifestyle with a high in saturated fat, carbohydrates and sugars, they are usually foods that are much more available and of course, they have a lower cost.
Also, experts agree that women are more prone to stress and anxiety about eating. This phenomenon is known as "Emotional eating" and is characterized by excessive consumption of high-calorie foods.
Although socioeconomic class and obesity prevalence are negatively correlated in most industrialized countriesIncluding the United States, this correlation is clearly reversed in many relatively underdeveloped areas, such as China, Malaysia, parts of South America, and sub-Saharan Africa.
In general, it is important to mention that obesity is a cosmopolitan disease that affects all races throughout the world. Although for physiological and psychological reasons, on many occasions women have a greater predisposition; It is worth mentioning that certain ethnic and racial groups appear to be particularly predisposed. For example, the Pima Indians of Arizona and other Native American ethnic groups have a particularly high prevalence of obesity. Additionally, Pacific Islander, African American, and Hispanic populations (of Mexican or Puerto Rican descent) in North America also have a particularly high predisposition to the development of obesity.
Secular trends clearly emphasize the importance of environmental factors (particularly dietary problems) in the development of obesity. Another finding that attracted much attention in this research work is that in many genetically similar cohorts of high-risk ethnic and racial groups, the prevalence of obesity in their countries of origin is low but increases considerably when members of these groups emigrate to the rich countries of the northern hemisphere, where they alter their eating habits and occupations.
Based on this, it is not surprising to bring to light some quite relevant data about the Latino community that resides in the United States. The Hispanic population is known to rank second on the list among the highest rates of obesity in the world: More than 60% of Hispanics are overweight or obeseIn fact of this percentage it is known that more than half are obese, to be precise a little more than 36%.
Another factor that we cannot fail to mention is the increase in cases of childhood obesity. Children, especially adolescents, who are obese have a high probability of becoming obese adults. The risk is completely similar in boys and girls, although there are some peculiarities that could play against women. In fact, the study found that adolescent obesity presents a serious risk of severe obesity during early adulthood, particularly in non-Hispanic black women. This requires a greater emphasis on weight reduction during early adolescence, specifically targeting the highest risk groups.
Finally, this type of study is very useful to establish new prevention and management strategies for obesity cases in the world. Remember that obesity is one of the main triggers for other chronic health conditions, actively increases the risk of developing metabolic syndrome, diabetes, cardiovascular conditions, hypertension, high cholesterol and triglycerides, sleep disorders and depression.
–
It may interest you: