Last January 2022, a tragedy unfolded when two young Hispanic police officers were gunned down inside an apartment in Harlem while responding to a domestic violence call. Now, a street in Brooklyn bears the name 'Detective Wilbert Mora,' a tribute to one of the officers who made the ultimate sacrifice that day.
In the heart of Williamsburg, at the intersection of Keap Street and South Third Street, lies the newly christened 'Detective Wilbert Mora' street. This neighborhood, where Mora lived and studied after immigrating as a child, was where he began his promising career with the New York City Police Department (NYPD).
The dedication of the street came on what would have been Mora's 29th birthday, a poignant reminder of the young life cut short. "A year and a half ago, we gathered at St. Patrick's Cathedral to pay tribute to his memory. We promised him and his family that we will continue to honor him. And the dedication of this street is part of that promise," said the new NYPD Commissioner, Edward Cabán, who formally assumed that position on Monday.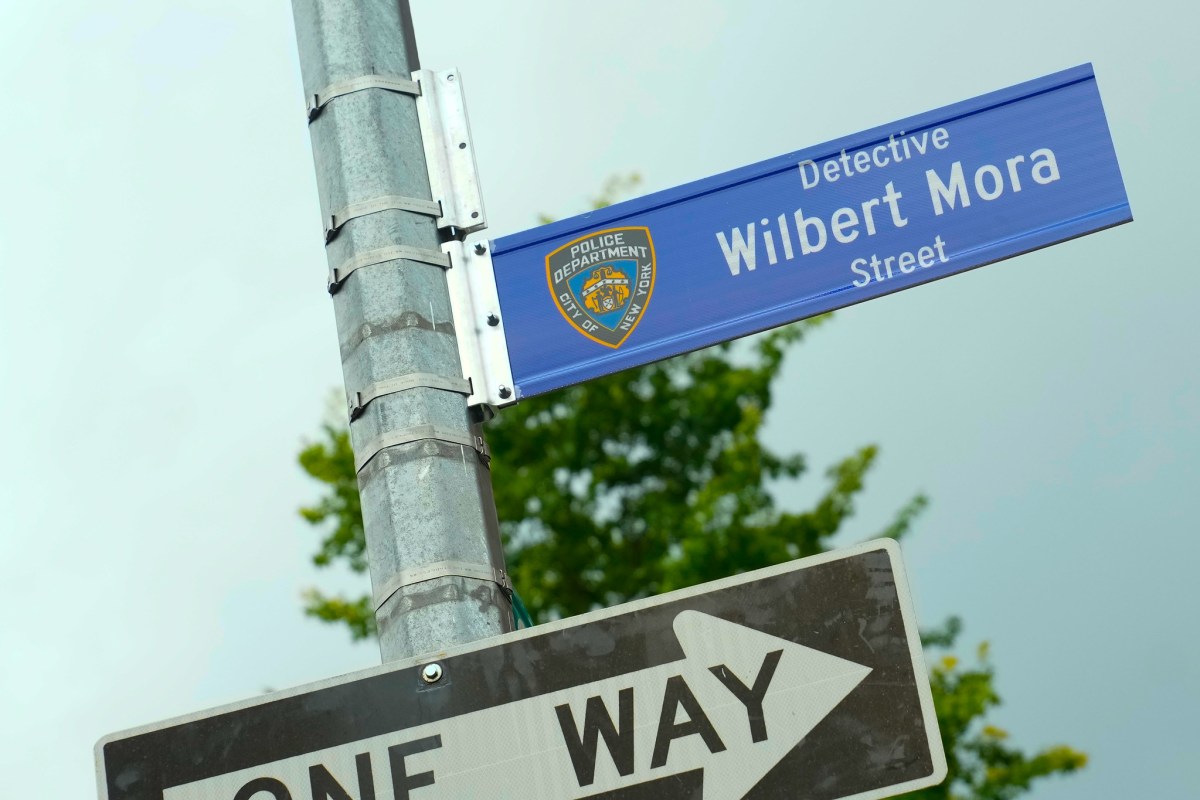 The act of renaming the street was more than a mere ceremony. "This is where future generations will see the sign. They will read the name and ask, 'Who was he?' And every time that happens, it will be another opportunity for us to tell his story," Cabán emphasized. Wilbert Mora Street, now forever part of the cityscape, is a testament to his service and sacrifice.
On a chilling night in January 2022, Mora and his partner Jason Rivera, 22, answered a domestic violence call. The scene took a tragic turn when Lashawn McNeil, 47, the complainant's son, emerged from a back room and ambushed the officers. Rivera did not survive the night; Mora succumbed to his injuries four days later. The gunman also died.
An emotional tribute was shared by Mora's mother, Amalia, during the renaming ceremony. "This Brooklyn neighborhood has special meaning to us because today is Wilbert's birthday, and this is the area where we lived when we first moved to the United States. Here, in this building, was the elementary school that Wilbert attended when he was seven years old," she said, her voice laden with emotion.
It's fitting that the posthumous tribute to the young detective lies near Public School 19, Roberto Clemente, in Brooklyn's 34th District. Mora's dream of serving and protecting his community as a police officer was born there.
In closing, Mayor Eric Adams emphasized the city's commitment to remembering its fallen heroes and to the ongoing mission of safety. "This is a City that never forgets its fallen heroes. And it is a time for our reflection on how we must ensure our streets are safer. We will continue this work and make sure it is completed. We will always remember the names of Jason and Wilbert, as an impetus to make our families safer," he said.