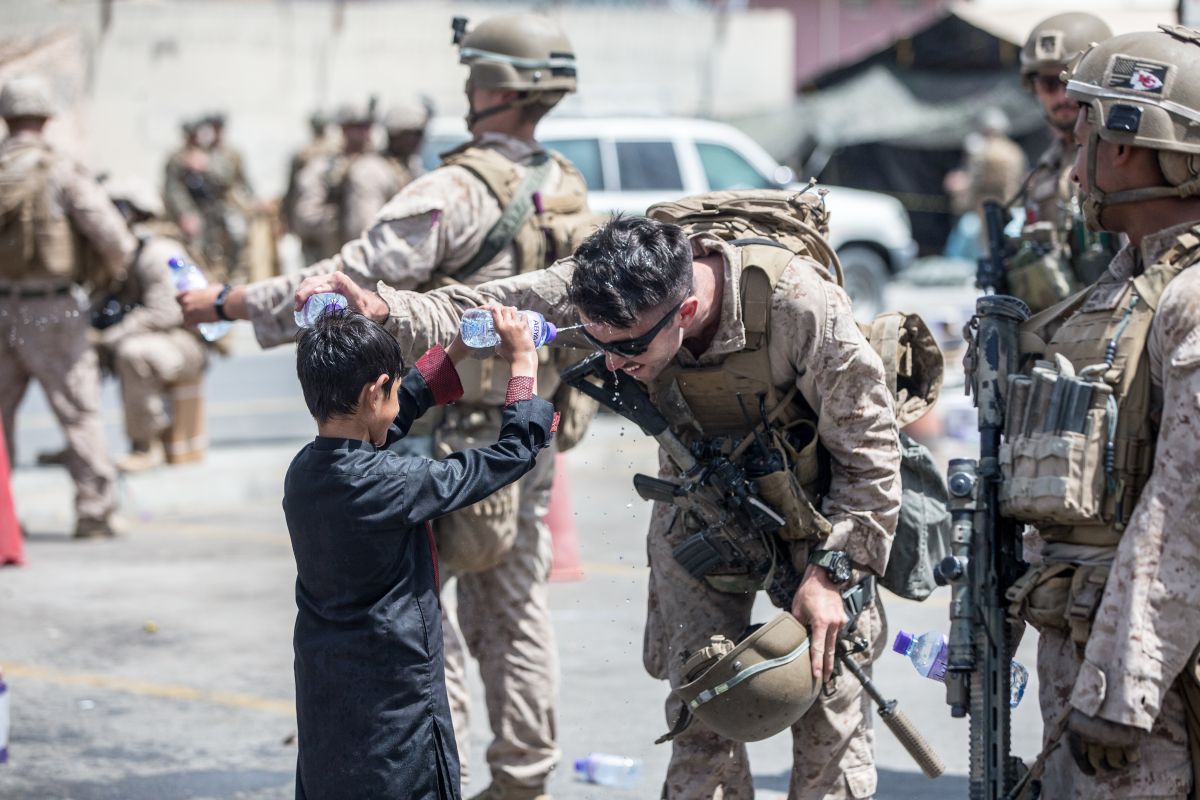 Photo: Sgt. Samuel Ruiz / US Marine Corps / Getty Images
The US embassy in Afghanistan asked Americans to stay away from the international airport in Kabul and he pleaded with anyone in the vicinity to "leave immediately," warning that there were security risks that they did not specify.
It was not immediately clear what prompted the embassy's notice, or whether it described a specific new threat or reflected ongoing concerns.
But the warning said that Americans at Abbey Gate, East Gate, or North Gate should go.
Thousands of Afghan nationals are camped outside the airport perimeter in desperate attempts to escape on the last few flights, some with documents allowing them to leave.
The governments of Great Britain and Australia also issued similar warnings. As reported by the newspaper The New York Times, Australian officials warned of a latent and high risk "of a terrorist attack."
The warning comes after US authorities estimated that there were still some 1,500 US citizens in Afghanistan who have not been evacuated, as the August 31 deadline for troop withdrawal approaches.
In a briefing with journalists, Secretary of State Antony Blinken reported that 4,500 Americans have been evacuated from Afghanistan in the past 10 days.
"We have been in direct contact with approximately 500 additional Americans and have provided specific instructions on how to get to the airport safely," Blinken said. And added that have had a hard time tracking down the other 1,000 citizens they estimate may still be in the country.
The United States government has been warning of potential security threats at the airport, and access to the airport has been adjusted accordingly, with some gates temporarily closed.