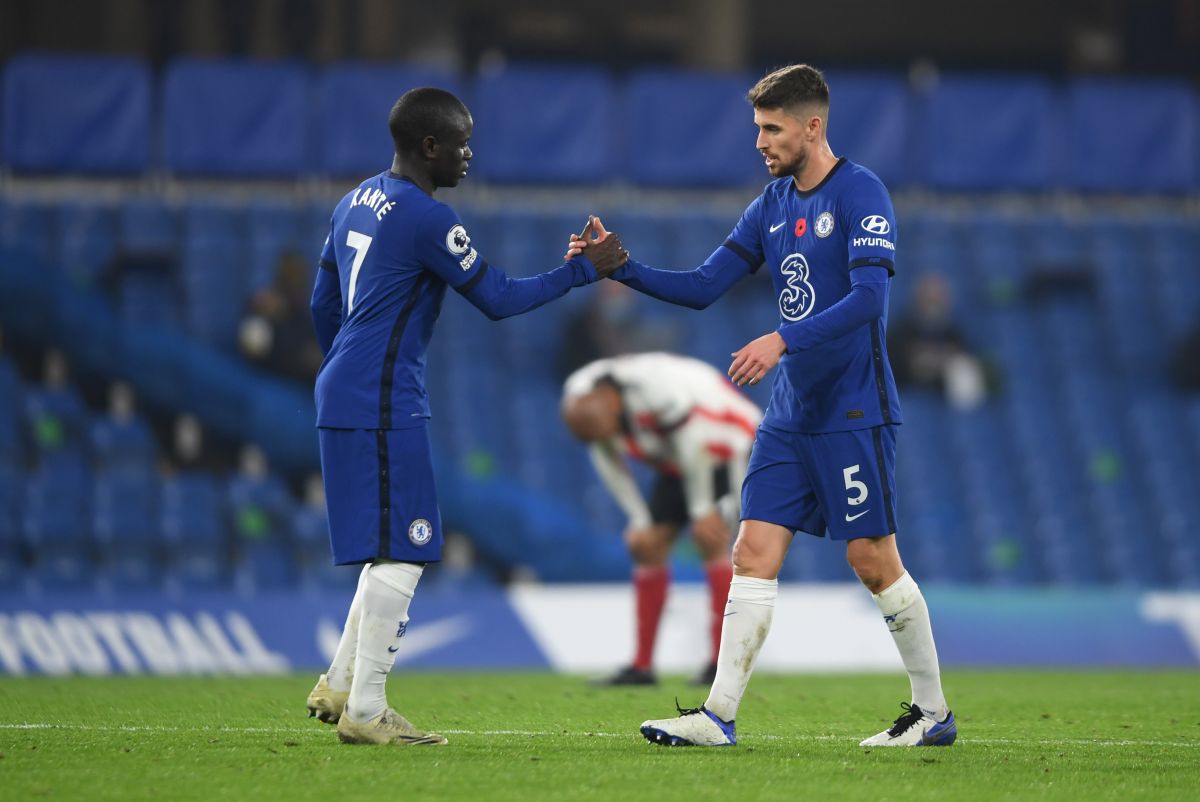 Photo: Mike Hewitt / Getty Images
UEFA presented the nominees to the Player of the Year for the 2020/21 season. Three Premier League midfielders made the cut: Kevin De Bruyne (Manchester City), N'Golo Kanté Y Jorginho (Chelsea). There is no striker, and for the second year in a row, Neither Lionel Messi nor Cristiano Ronaldo are listed.
Kanté Y Jorginho they were champions of the UEFA Champions League, with Chelsea. Both were key in the transit of the English towards the maximum continental glory. In addition, Jorginho surely added more merits after also qualifying at Euro 2020, with the Italian team.
For its part, Kevin De Bruyne he led Manchester City to qualify in the Premier League, and later fell in the final of the Champions just before his two rivals on duty in the dispute for the aforementioned award.
🏅 The nominees for the 2020/21 UEFA Men's Player of the Year award has been announced. Which midfielder gets your vote?#UEFAawards

– UEFA (@UEFA) August 19, 2021
Messi and CR7: in the top 10
UEFA showed the top 10 of the year, letting us know in which position the other players who were considered to integrate the top 3 were.
Behind the three mentioned midfielders, appears Lionel messi, right in the fourth position. Then: Robert Lewandowski, Gianluigi Donnarumma, Kylian Mbappé, Raheem Sterling, Cristiano Ronaldo and Erling Haaland.
Messi fourth and Cristiano ninth. It should be noted that none of them can aspire to be the Forward of the Year, since the three nominees in these categories were Lewandowski, Haaland and Mbappé.
UEFA explains who voted to define the nominees in each of the categories:
24 coaches from the teams that participated in Euro 2020.
80 coaches from the clubs that participated in the UEFA Champions League and UEFA Europa League group stages.
55 journalists chosen by the European Sports Media, one for each association that belongs to UEFA.
Definitely, Lionel Messi and Cristiano Ronaldo are as dominant as before. The Argentine last won UEFA's top individual distinction in 2015, while the Portuguese last celebrated in 2017.
Performance among players has been matched. Robert Lewandowski, current winner, will not be able to repeat the award. It's time to reward a midfielder, the first since Luka Modric won in 2018.
Kevin De Bruyne, N'Golo Kanté or Jorginho: three leaders of the midfield. An excellent creator of the game, a tireless machine and a calculator with a route on both sides of the court.
The winner will be known next Thursday, August 26, when the 2021/22 UEFA Champions League group stage ceremony takes place in Istanbul, Turkey.
🏆 UEFA Men's Player of the Year winners:

2017: Cristiano Ronaldo
2018: Luka Modrić
2019: Virgil van Dijk
2020: Robert Lewandowski
2021: ___________? #UEFAawards pic.twitter.com/cUEF28USZp

– UEFA (@UEFA) August 18, 2021