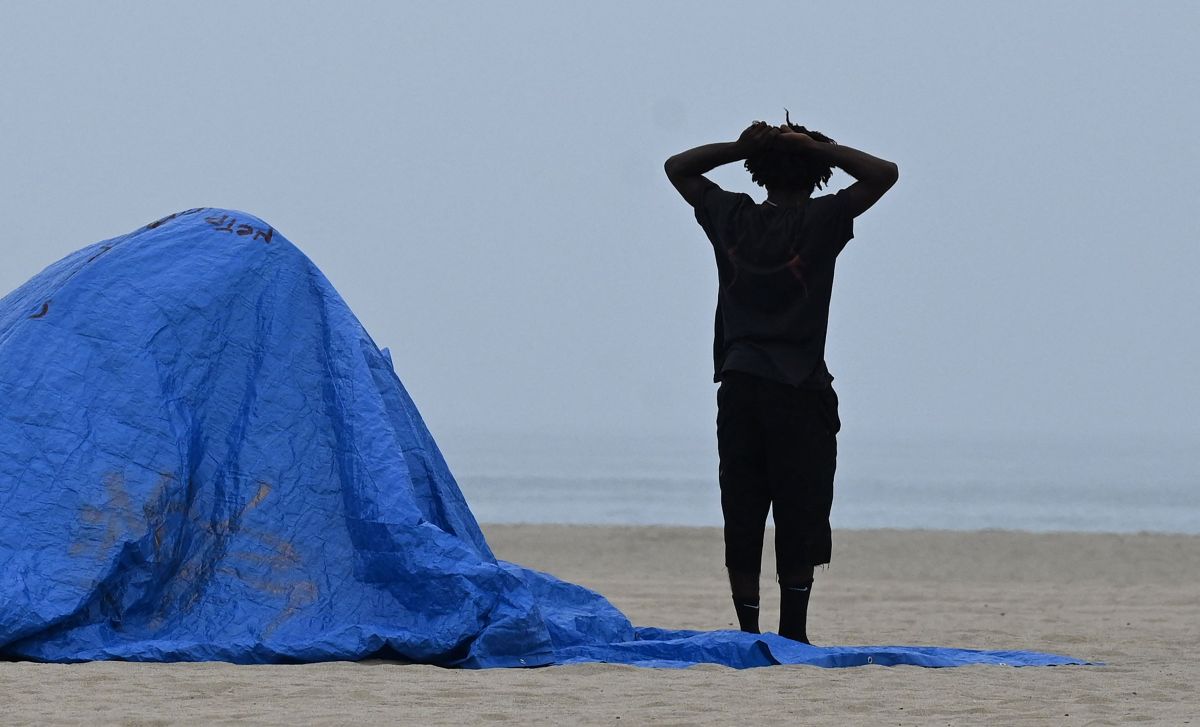 Photo: ROBYN BECK / AFP / Getty Images
A homeless couple in California face 30 years in jail each after pleading guilty to murdering Kimberly "Sky" Smith, who sheltered them at her home in Santa Cruz County.
Caitlin Rose Crenshaw and Cody Brandon Huynh, both 24, were convicted of the murder of Smith, 55, at her home, according to local and national media reports.
The convicts agreed to plead guilty to the murder, conspiracy, robbery charges and use of a deadly weapon.
The duo was arrested in April 2020.
According to The Mercury News report, Crenshaw and Huynh met Smith on March 23 of that year while the woman collected donations for a church. Sky invited the couple over to his house to bathe and then told them they could stay. On March 31, the day she was killed, the victim had taken them shopping. The criminals Smith was stabbed 31 times in the head, neck, and torso.
Duo stole victim's truck after stabbing her
After the attack, their SUV was stolen and they drove hundreds of miles southeast in San Bernardino County. There, authorities found Crenshaw in the vehicle and Huynh in jail for an unrelated domestic incident.
Digital court files indicate Huyhn was convicted of attempting to engage in prohibited sexual activity with a minor.
In another incident, on February 26, 2020, the couple allegedly attacked elderly people in Santa Barbara, although the outcome of the case is unclear.
Killers wrote their ghoulish fantasies
As for the case for the murder of Smith, it transpired that the criminals wrote on paper the macabre fantasies they had to commit the crime.
Ideas included gaining the trust of a stranger, stabbing the person in the jugular and heart, robbing them, and living happily ever after.
The couple gave different versions of their relationship with Smith, according to investigators.
Initially, the attackers said they were upset with the woman after she showed off her money in front of them.
It may interest you: