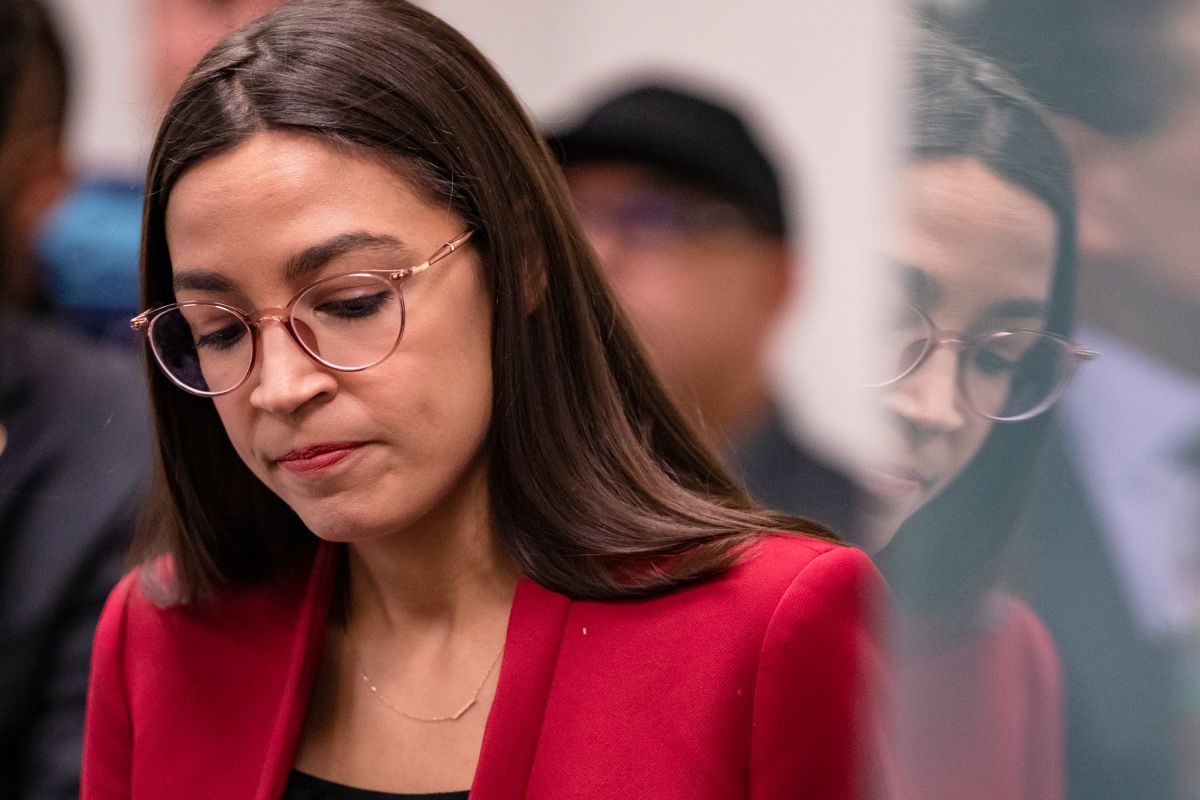 The Democratic Congresswoman Alexandria Ocasio-Cortez she feared being raped during the assault on the Capitol by a mob of followers of the former president Donald trump on January 6, she explained herself in an interview advanced in excerpts with CNN that will be broadcast in full this Monday.
Ocasio-Cortez, one of America's favorite right-wing targets, reflected on how she felt that day about "the misogyny and racism so deeply rooted and exacerbated in the attack on Capitol Hill."
"White supremacism and patriarchy are closely linked in many ways, there is a lot of sexualization of violence and (that day) not only did I think I was going to be killed, I thought other things could happen to me as well," remembered.
Que!?!? pic.twitter.com/B1PVMiGHJ9

– sameera khan (@SameeraKhan) August 8, 2021
Asked at this point if she thought she was going to be raped, the congresswoman replied with a puzzled face: "Yes, yes, I did."
Last February, Ocasio-Cortez revealed in a direct on her Instagram account that she considered herself a survivor of a sexual assault in the past, of which she did not give details, and that it was not related to the assault on the Capitol.
However, both that aggression and the moments lived at the headquarters of the Congress were a trauma for him.
On the other hand, during the interview with CNN, she was ambiguous when asked if she will appear in the primaries in 2022 against the current leader of the majority of her party in the Senate, Chuck Schumer.
"I know the whole world is going crazy" on this matter, Ocasio-Cortez, who belongs to the most left wing of her party, said during the conversation with CNN, which took place at the end of June.
She explained that she does not plan her political career or see this job based on the positions that are accessed.
"And I know that there are many people who do not believe that, but I really cannot operate the way I operate and do the things I do in politics while trying to aspire to other things or calculate other things", he indicated.
So far, Ocasio-Cortez has shown no signs that she will face the moderate-leaning political veteran in Congress since 1998, although it is a possibility that has been rumored in the local media.
In the interview, the congresswoman stressed that she has worked closely with Schumer on many issues and that this is what is important to her.
"We'll see…", settled.
Ocasio-Cortez was also asked about her possible future aspirations to the White House, to which she replied that she does not want to look so long-term so as not to question her commitment to her current job.
"I think a lot happens in politics, that there are people who are so motivated to run for certain higher positions that they put aside their current fight for the people," he reflected.
"And the idea," he added, "is that you can be like a blank slate to make it easier for you to run for a higher position later."
Keep reading: Police who faced the assault on the Capitol commit suicide; It is the third since January 6