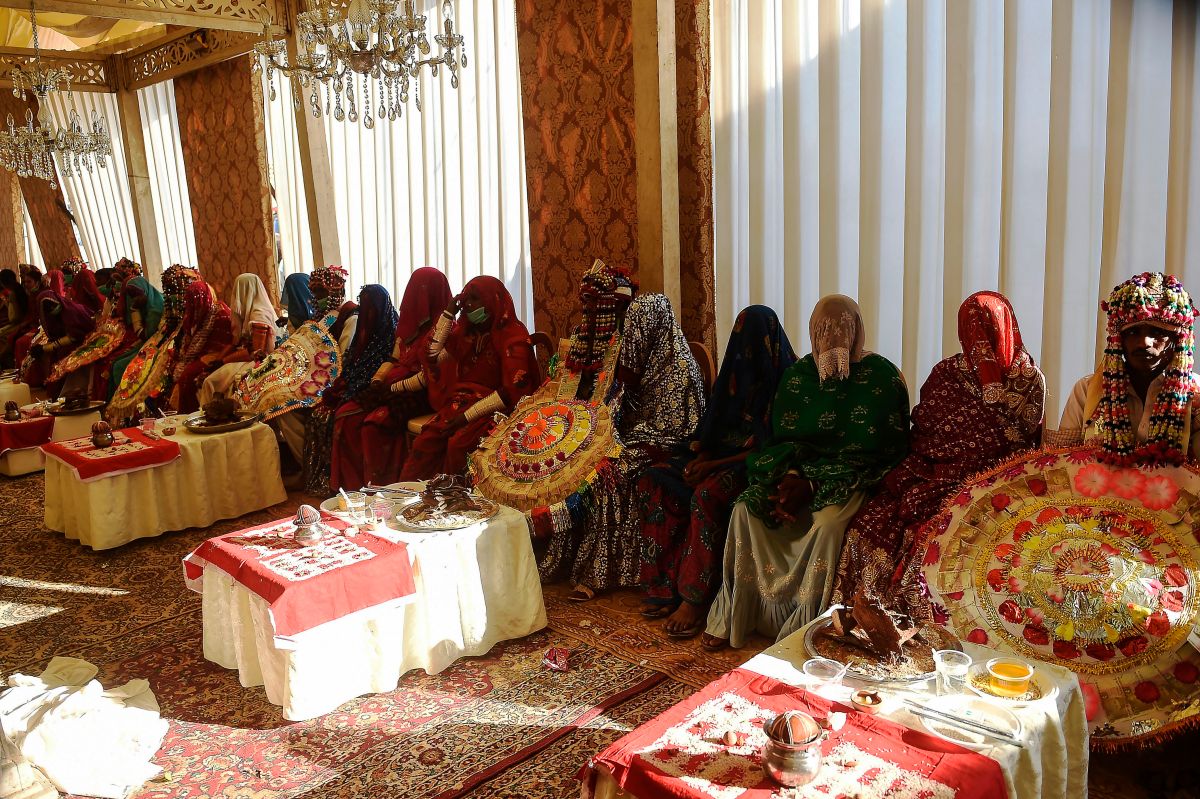 Photo: RIZWAN TABASSUM / AFP / Getty Images
Naila Amin, a young Pakistani woman who was forced to marry her 26-year-old cousin when she was 13 so that the adult could obtain the "green card", told US media about her martyrdom.
Amin's case led to then-New York Governor Andrew Cuomo signing the law last month that bears his name and that prohibits marriages with minors in the state.
The law prohibits marriage in the state for anyone under the age of 18.
Naila was taken from her home in Queens County and sent to Pakistan at the age of 13, and was forcibly married to her cousin, who abused and raped her.
The minor had emigrated with her family to the United States when she was 4 years old, and her family settled in the aforementioned county.
From the age of 8 he knew that he would marry his cousin who was twice his age
From an early age, the girl knew that her destiny was to marry a cousin twice her age and whom she did not love.
"To me I had been promised to my cousin when I was 8 years oldSo I was aware that eventually I would marry him, "the young woman told AHA Foundation.
https://t.co/RL7pdx6Sj4

– The Naila Amin Foundation (@NAminFoundation) July 26, 2021
#nailaslaw I want to thank everyone from the bottom of my heart in helping NY become the 6th state to #endchildmarriage. pic.twitter.com/9Qu3lFVHx3

– The Naila Amin Foundation (@NAminFoundation) August 6, 2021
It was great to celebrate our victory over child marriage in New York today in NYC !!

More importantly, it was an opportunity to remind people that there are still 44 states that are yet to ban child marriage. # 18NoExceptions@ZontaUSA @UnchainedAtLast @NAminFoundation pic.twitter.com/szoSlU0Su1

– AHA Foundation (@AHAFoundation) August 4, 2021
He added: "No one ever asked me if that was what I wanted."
The young woman participated in a Nikah, an Islamic wedding ceremony that is completed without an official marriage license.
Amin spent five months in Pakistan. Although she tried to escape several times, she was captured and locked in the house. Her husband Tariq took her phone and passport.
Amin's father dedicated himself to carrying out procedures for his son-in-law to obtain the
Immigrant Visa for a Spouse of a U.S. Citizen
"I was just a 'green card' for them," he told the AHA Foundation.
In that sense, the activist questioned the US authorities for having approved the visa application despite her young age.
"I was a child. I want to know, why weren't red flags raised? Who was processing this request, don't you look at it? Don't you think? "Asked the Pakistani.
The legal age for marriage with parental consent in New York at the time was 14.
"He took something from me that I can never get back. My childhood, my innocence was taken from me, my body and my soul, "the Asian woman who has dedicated herself for the last few years to advocate against child marriage, which is still legal in 44 states of the United States, told The Statesman.