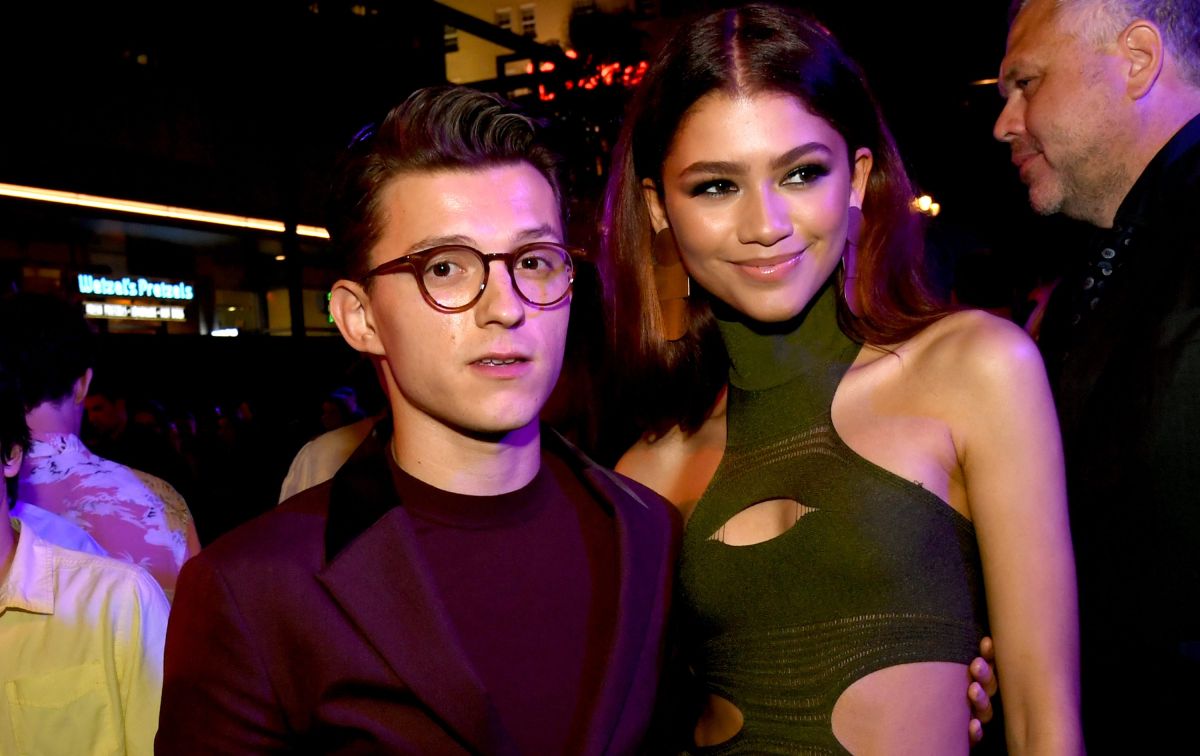 Photo: Kevin Winter / Getty Images
After months of rumors about the supposed romance that they would maintain in real life Zendaya and Tom holland, after they were both caught by the paparazzi kissing inside tom's car, since then they have not been seen together again and, although he congratulated the actress on her 25th birthday, referring to her as his MJ, for the role she plays in the new films of 'Spider-man', in reality there has not been an official confirmation of your romantic relationship.
As expected, the actress was not exempt from being asked about tom in his last interview. As he explained to InStyle magazine, on a professional level admires the way the actor He deals with the pressure of running a multi-million dollar franchise and the attention paid to him by his fans.
"Obviously there are many things that I admire. As an actor, I appreciate that he really likes to get into the character of Spider-Man. It's a lot of pressure – you take on the role of a superhero wherever you go. If on the street you see a little boy for him, you are Spider-Man. It is something that handles wonderfully. And seeing him work, although he is not a Virgo, he is a perfectionist, "he said.
On a personal level, which is what really interests everyone, Zendaya defined her partner cast as someone with whom to spend "a good time", from which it would come off that his is not too serious.
"He is very funny, very charismatic, he can make anyone feel comfortable, he makes people laugh and he always has a topic of conversation," he confessed.
Much has been speculated on the possible romance among the protagonists of 'Spider-Man', since since the premiere of the first film of the franchise in 2017, there was talk of the great chemistry between the actors, but nobody knows how far will your relationship go, not even if they are something else.
Finally, the most famous arachnid will return in what will be the most ambitious film of his series to date, 'Spider-Man: No Way Home', which will premiere on December 17.
KEEP READING: Zendaya: "The protagonists of my films will always be black women"
– Cillian Murphy to star in "Oppenheimer", the new film by British director Christopher Nolan
– Denis Villeneuve has expressed his desire to direct the next James Bond film


Source-eldiariony.com