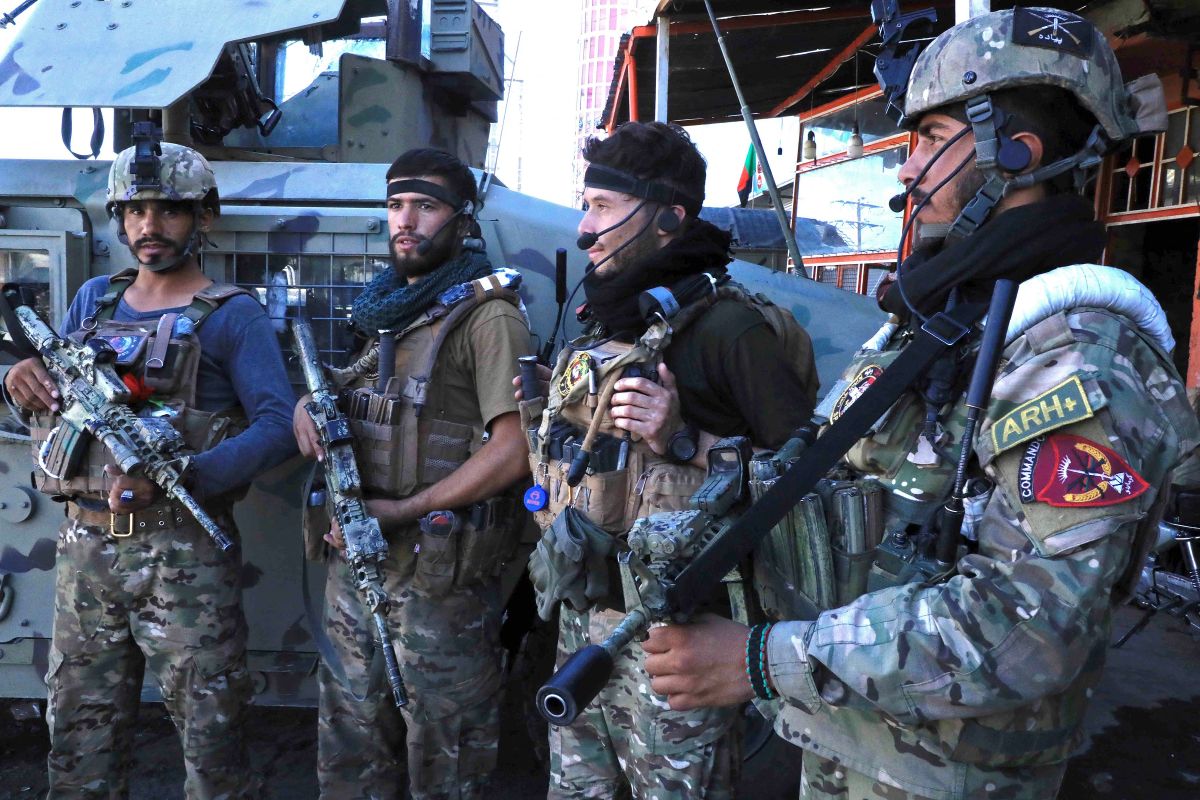 Images of the brutal execution of a police chief in Afghanistan by the Taliban have been circulating on social media since yesterday.
The video that has become popular in networks shows the cold-blooded murder of General Haji Mullah Achakzai, police chief in Badghis province near Herat.
Achakzai was shot to death by members of the extremist group who have seized power in most of the Afghan territory since last week.
The general was a staunch enemy of the Taliban against whom he fought alongside Afghan government forces, the Daily Mail report states.
In the audiovisual material, the victim is seen handcuffed, on her knees and with a blindfold.
The police leader had been arrested by Islamic militants after they occupied the area near the border with Turkmenistan.
The video was widely disseminated after former BCC reporter Nasrin Nawa retweeted the images that were originally shared on the @PanjshirProvince account, which corresponds to a Taliban resistance group.
Strong graphics!
Haji Mullah, Police chief of Badghis province executed after surrender by #Taliban.
This is their public amnesty!
pic.twitter.com/RsyslvJw98

– Nasrin Nawa (@NawaNasrin) August 19, 2021
"Haji Mullah, Badghis Province Police Chief Executed by the Taliban. This is your public amnesty! "Reads a comment by Nawa that accompanies the video.
Information available at the time indicates that the chief of police in Laghman province near Jalalabad was also detained by the Taliban. Its final destination is unclear.
These arrests come amid reports that members of the new regime are patrolling house to house looking for rivals and members of the old government.
In a press conference earlier in the week, spokesmen for the terrorist group assured that they would not harm anyone or undertake revenge against rivals, since they did not want external and internal enemies.
Zabihullah Mujahid, spokesman for the Taliban, also stated that they would enforce women's rights in accordance with Islamic laws, which is contradictory at the outset.
It may interest you: