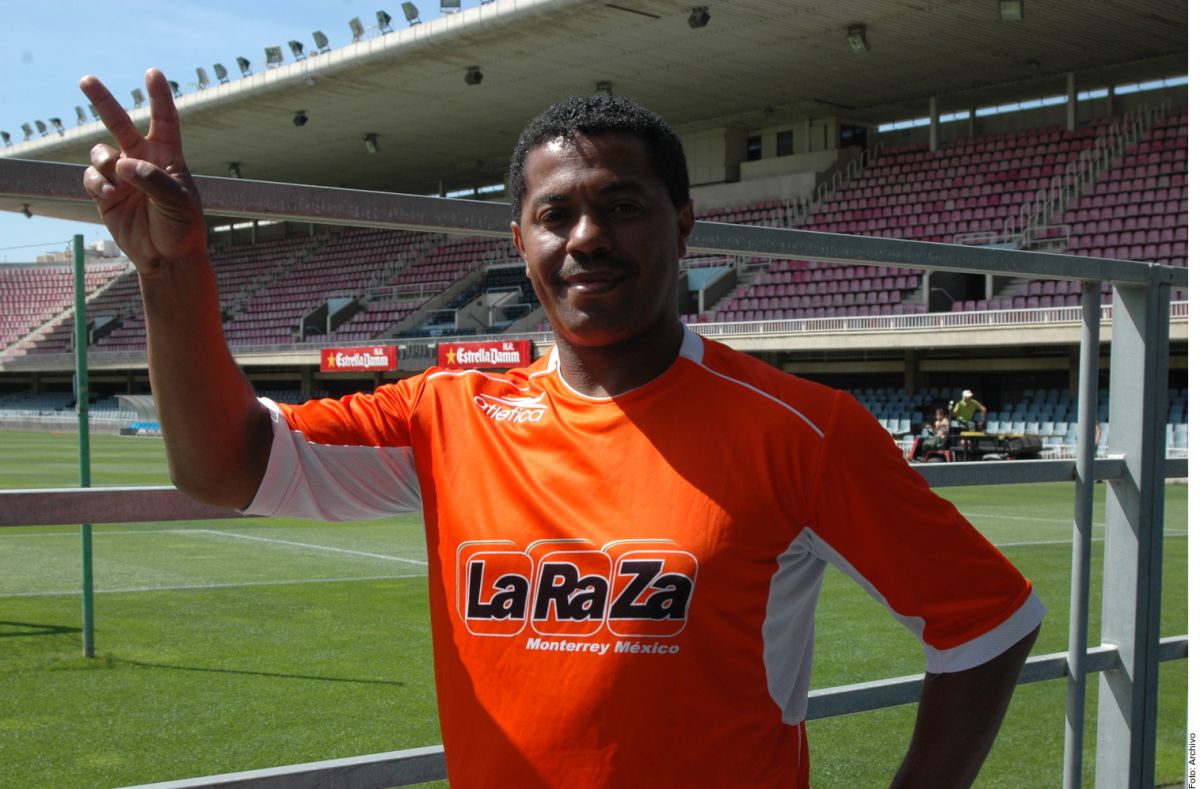 Zizinho, father of Mexican soccer players Giovani and Jonathan dos Santos, died this Thursday at 59 years of age.
Former player of clubs such as América, Monterrey, León and Necaxa, the Brazilian died presumably from complications from COVID-19.
Despite the tragedy, his son Jonathan decided to play the semifinal of the Gold Cup, a match in which a minute's silence was observed.
Geraldo Francisco dos Santos Javier was born in Pernambuco, Brazil, on June 11, 1962. He made his debut at the age of 15 with Sao Paulo. Just turned 18, he arrived in Mexico to play for América, a club where he made history being part of that squad that was crowned in the 1983-84 season, at the expense of the Chivas.
Club América mourns the sensitive death of
Geraldo Francisco dos Santos Javier "Zizinho"
former player and champion of our Club; father of Giovani and Jonathan dos Santos.
We express our deepest condolences and join in the pain of family and friends.

RIP pic.twitter.com/Eqrwjgd2eQ

– Club America (@ClubAmerica) July 29, 2021
As a player boasted an enviable technique, which he inherited from his children, in addition to the power. He also played with the team La Raza, from Monterrey, in fast football.
"Zizinho" was a very regal Brazilian and race
The father of Giovani dos Santos and Jonathan dos Santos, who passed away this Thursday, left an important mark on the history of professional sports in Monterrey by being part of the fast soccer team La Raza.
"Ziza", as they called him, was one of the familiar faces of the defunct "indoor soccer" team.
His more than 200 goals goals and his dances remained in the memory of thousands of fans who saw him play at the Tec de Monterrey Gym; He was two-time champion with La Raza in the Continental Indoor Soccer League.
However, he is also remembered for his contribution as a children's coach in various local teams.
He worked in the Basic Forces of Rayados, category 1989, alongside Jesús Villela, in which his sons Giovani and Jonathan played, whom he also led in a "Dream Team" of the Monterrey children's leagues called Sao Paulo.
"Zizinho" and his family lived in Monterrey for 10 years, but moved when Gio and Jona were recruited by Barcelona of Spain in mid-2002, after participating in a tournament in France.
Unfortunately, Zizinho died of COVID-19, a big hug to his whole family 😔😪🦅 pic.twitter.com/MDAkUCjAS0

– Mimo El Águila 🦅 (@mimoelaguila) July 29, 2021
The roots of the Dos Santos family with Monterrey was such that when Gio was already shining in Barcelona, ​​they went on vacation to the state to visit their family and friends.
With his departure, not only did an idol of teams like América, León and Necaxa leave, but a carioca, royal at heart.